CAST
JP Coletta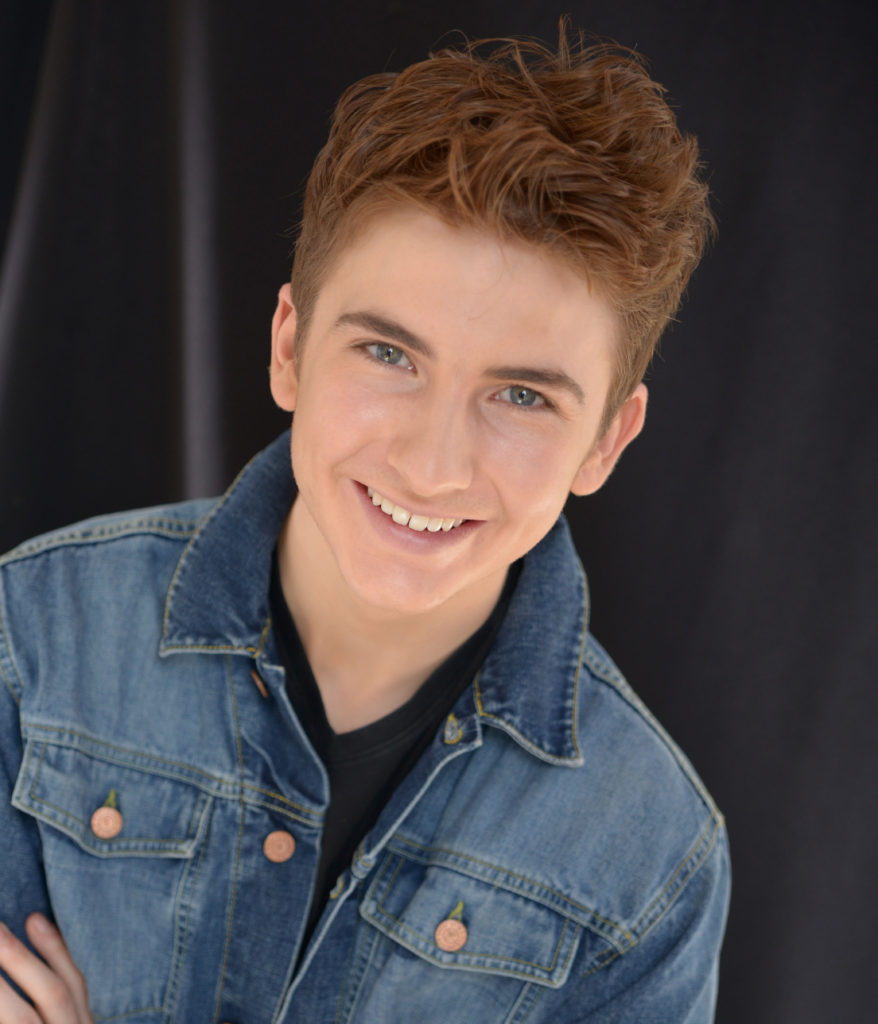 JP COLETTA (Squirrelle #2/Penguin/Acting Intern) is elated to be making his Infinity debut this summer! JP is currently a rising junior at the Boston Conservatory, pursuing a BFA in Musical Theatre. Regional Credits: THE SOUND OF MUSIC and A MUSICAL CHRISTMAS CAROL (PCLO), JESUS CHRIST SUPERSTAR and WHITE CHIRSTMAS (LPPAC). Other Favorite Credits: LITTLE SHOP OF HORRORS (Seymour), SWEENEY TODD (Tobias), COLUMBINUS (Freak/Eric Harris), GODSPELL (All Good Gifts), and THE SECRET GARDEN (Dickon). In addition to acting, JP is also a pianist, composer, arranger, and musical director. Most proudly, he is currently is the resident music director and pianist for The Boston Conservatory Cabaret, an outreach group that performs for elderly and underprivileged citizens of Boston. Many thanks to the Infinity Team for giving him this opportunity, and many thanks to his family for their constant support. Love to Mom, Dad, Brandon, Kyle, Alyssa, and Baby S.
Sarah Goldstein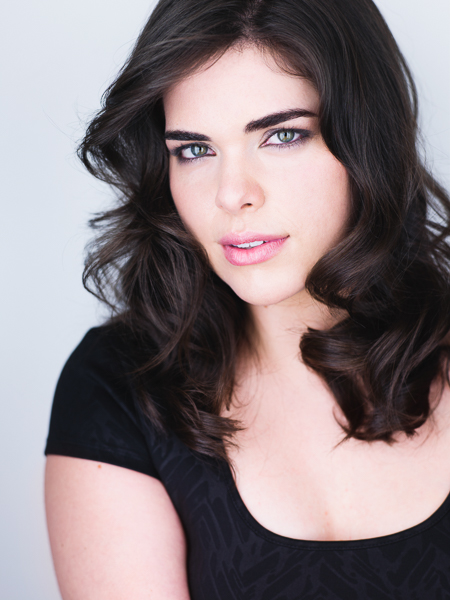 SARAH GOLDSTEIN (Squirrelle #1/Voice of Stage Manager/Acting Intern) is delighted to join Infinity Theatre Company as an intern this summer! Most recent credits include SWEENEY TODD (Ensemble), WILD PARTY (Madeline True), and ASSASSINS (Sara Jane Moore). When not on stage, she enjoys working as a math tutor and swim instructor. She holds an MFA in Musical Theatre from The Boston Conservatory and BA from Boston College. goodasgoldstein.com
Bella Muller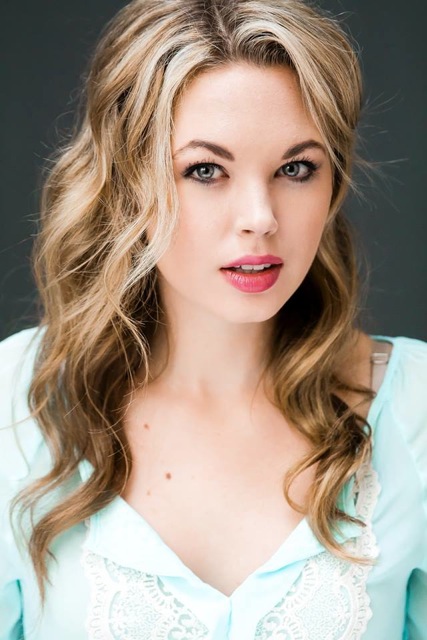 Bella Muller (Piggie/Acting Intern) is a Junior BFA Musical Theatre student at CAP21/Molloy College and is so thrilled to be making her Infinity Theatre Company debut! Over the past ten years she has appeared in over 70 theatrical productions in New York and the Southeast Region. Bella recently sang alongside Howard McGillin in BROADWAY'S BRITISH INVASION at the Madison Theatre. She also originated the role of the 'Queen of Hearts' in the New York premiere of ALICE - LOST IN MY WONDERLAND, directed by Baayork Lee. Previous credits include: SCHOOLHOUSE ROCK, LIVE! JR. (Dina – Southeast Tour), GREASE (Sandy), ALL SHOOK UP (Natalie), HAIRSPRAY (Amber von Tussle), IVY & BEAN (Ivy), and STATE FAIR (Margy Frake). She has appeared in many film and television series including ABC's THE MIDDLE. Currently she can be seen in print and television ads for Universal Studios and Walt Disney World. She is ever so thankful for the fabulous creative team and cast, Mom, Dad, Clayton, and God. Enjoy the show!
Rhys Scheibe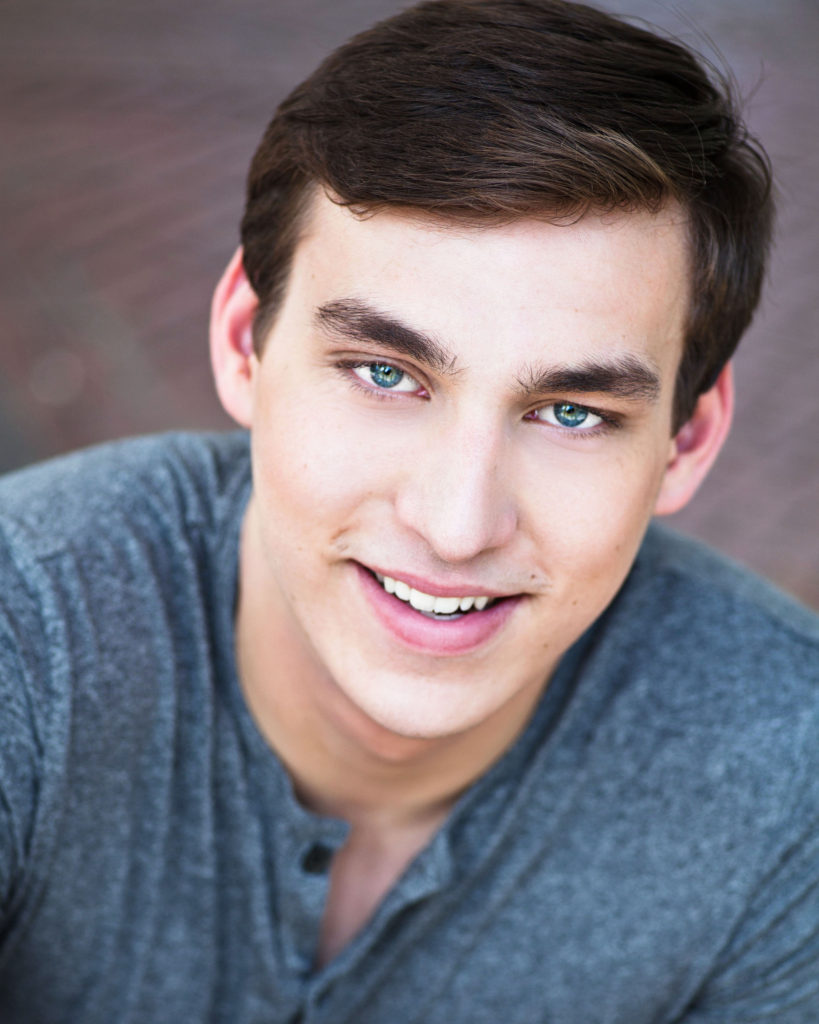 RHYS SCHEIBE (Gerald/Acting Intern) Infinity Theatre debut! Past credits include NORMATIVITY (Philadelphia Plays & Players), GUYS AND DOLLS, LIZZIE STRANTON, THE SPITFIRE GRILL, MERRILY WE ROLL ALONG, and THE WORLD GOES 'ROUND (Emerson Stage). Emerson College, BFA Musical Theatre '17. Much thanks to the Infinity team, and love to Mom, Dad, Caroline, Sam, and Renee. Enjoy the show!
Emily Woods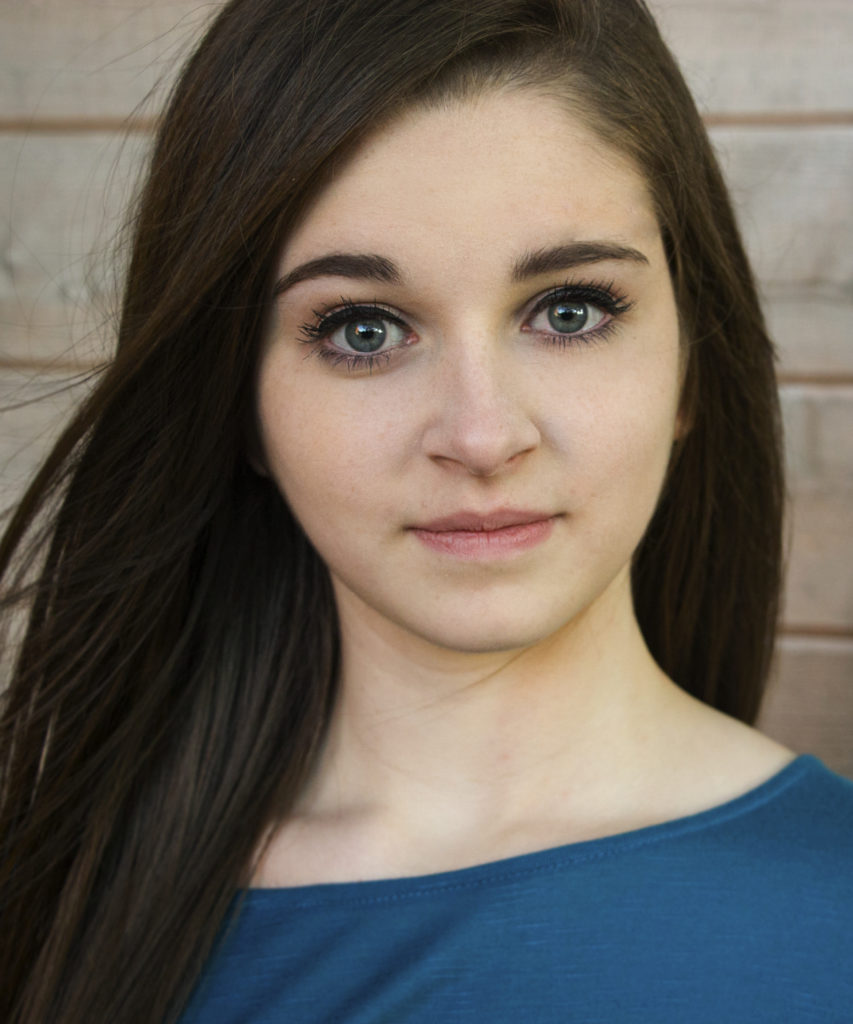 EMILY WOODS (Squirrelle #3/Delivery Dog/Acting Intern) is a rising junior Musical Theatre major at SUNY Cortland, originally from Staten Island, NY.  She is thrilled to be a part of Infinity Theatre Company, which is her professional debut!  Emily has recently been seen as Celeste 2/Elaine in SUNDAY IN THE PARK WITH GEORGE, and a member of the tribe of HAIR at SUNY Cortland. Other favorite credits include: JEKYLL & HYDE (Emma), ONCE UPON A MATTRESS (Winnifred), ANYTHING GOES (Reno), and AIDA (Amneris).  Emily would like to thank her family for their love and support, and she would like to thank the incredible team at Infinity Theatre for this incredible opportunity.
CREW
Tommy Iafrate
Tommy Iafrate (Director) is thrilled to be returning to Infinity after directing last summer's production of JACK VS. RAPUNZEL! Tommy recently returned from China, where he toured shows to universities in Shanghai, Xi'an, and Beijing. Tommy has previously served as Producing Artistic Director of the Clinton Area Showboat Theatre in Iowa, directing musicals such as INTO THE WOODS, THE DROWSY CHAPERONE, WONDERFUL TOWN, and many more. A musical director and musician, Tommy has worked on seven productions with Goodspeed Musicals, including their tour of PIPPIN with Micky Dolenz, and three Royal Caribbean cruises. Some favorite musical directing credits are ALTAR BOYZ, THE FANTASTICKS, and THE FULL MONTY. Also an actor, Tommy's favorite performance experience was in Sam Mendes and Rob Marshall's CABARET, a show with which he performed regionally and toured the United States, Canada, Korea, and Japan. He hold an MFA in Directing from Western Illinois University and is an associate member of the Stage Directors and Choreographers Society. In the school year, Tommy is the Director of Musical Theatre at Binghamton University in upstate New York, where he will direct BELLS ARE RINGING in the fall. Tommy fell in love with Annapolis last year, and is so grateful to Anna and Alan for the opportunity to create more theatre magic here again this summer!
Diane Chun
DIANA CHUN (Scenic Design) is excited to join The Infinity Theatre Company as a Scenic designer for her first season. Design credits include SWEET WORDS HOUSE (New Vision/ New Voices) as Visual Dramaturg at Kennedy Center, NYAM CHEIM, OCTAVIA'S BROOD and BALTIMORE at University of Maryland and REGINA with Maryland Opera Studio. MARY'S WEDDING (Playmaker's Rep, Assistant), ROSENCRANTZ AND GUILDENSTERN ARE DEAD (Washington State University).
Nathan Hawkins
NATHAN HAWKINS (Lighting Design), a native of California, BFA The Pennsylvania State University, where productions include the lighting designer for THE UNIVERSITY DANCE CONCERT, O BEAUTIFUL, BLOOD AT THE ROOT (and at The National Black Theatre), assistant designer for JULIUS CAESAR, INTO THE WOODS and DOUBT: A PARABLE. This is Nathan's 3rd year with Infinity where he has been the master electrician for RING OF FIRE, BABY, HANK WILLIAMS: LOST HIGHWAY and I DO! I DO! as well as the lighting designer for THE EMPEROR'S NEW CLOTHES and JACK VS. RAPUNZEL: THE MUSICAL. Nathan is currently working in the DC area as a freelance lighting designer and electrician. Online at hawkinslighting.net.
Julie Bays

JULIE BAYS (Costume Design) is excited to be working on her third children's show with Infinity Theatre. She has been involved in designing costumes in the Annapolis area for the last 20 years. She served on the Children's Theatre of Annapolis Board of Directors. For the last three years, she has taught Costume Design at the Performance and Visual Arts program.
Heather Burton
HEATHER BURTON (Production Stage Manager/Stage Management Intern) is a recent graduate from Binghamton University with a B.A. in Theatre with a Design/Tech emphasis. At Binghamton, she Stage Managed SPRING AWAKENING, IMPULSE and ORPHEUS. She has also Assistant Stage Managed A CHORUS LINE, ANNE BOLEYN and RENT. She is currently the touring Stage Manager for GALUMPHA.
Michael Cherry
MICHAEL CHERRY (Technical Director/Technical Intern) is a George Mason University student pursuing a BA in Theater, specializing in Stage Management. Shows at Mason include CLOUD 9 and A BRIGHT NEW BOISE. Previous shows at Broad Run High School include SWEENEY TODD and SUITE SURRENDER, Technical Director; THE FANTASTICKS and THE CRUCIBLE, Stage Management.
Solon Snider
SOLON SNIDER (Music Director/Music Intern) is a rising senior double majoring in Music and Theatre Studies at Yale University. As a composer/arranger, he has worked on music for the concert hall, television, stage, short film, and video games. Recent credits include music/lyrics for an original musical, CUPIDITY, which premiered at Yale University in April of 2016, a score for Storyboard Interactive's latest video game, a commission for the PRISM saxophone quartet, and an a cappella arrangement/performance for Bravo TV's "Odd Mom Out." At Yale, Solon has music directed, composed, performed in, and/or played piano or cello for dozens of productions, and he is currently writing libretto, lyrics, and music for another original musical to be put up at Yale in Fall 2017. He has taken classes through Yale's Shen Curriculum for musical theatre with Broadway talents such as Jeanine Tesori, Marsha Norman, Michael Korie, Johsua Rosenblum, and Jeffrey Klitz. After music directing the a cappella group "The Duke's Men of Yale" last year, Solon will be taking next year off of school to travel to 40+ countries as the musical director of the America's oldest collegiate a cappella group, The Yale Whiffenpoofs.