All of our season subscribers receive a unique member card, which gives discounts at many local partner businesses!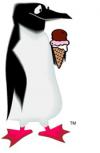 At Annapolis Ice Cream Company, we use only the finest ingredients to create each of our really outstanding selections. Our ice cream is always fresh because we make it right at our shop almost every day. Since opening, Annapolis Ice Cream has been fortunate to have been voted "Best of Annapolis" by our customers. This record run of 8 consecutive years (2005—2012) is not taken for granted, and we continually work to improve our operations and quality to meet our customers' expectations!
196 Main Street, Annapolis, MD 21401, 443-482-3895, Email

Annapolis Summer Garden Theatre (ASGT) is an all-volunteer community theatre organization that has been presenting theatre under the stars in the heart of downtown Annapolis, Maryland since 1966.

Directed by Infinity Theatre Company's co-heads Anna and Alan Ostroff, Arts For All is a non-profit arts outreach organization serving in-need children ages 4-19. Our mission is to provide artistic opportunities to in-need youth communities in the greater New York City area. The majority of our programs are free of charge. Through Arts For All, professional artists work with children who have little means or opportunity to explore the arts due to economic disadvantages, physical and mental disabilities, hospitalization, socialization issues, emotional trauma, or any other life challenge.

Nestled within the Cape St. Claire Shopping Center, Broadneck Grill specializes in contemporary American and Mexican cuisine in a family-friendly atmosphere.

BroadwayDemo specializes in recording musical theatre performers. Our pro recording gear and industry experience ensure that you sound your best!

Cardinal Theatricals is a multi-faceted production company based between New York and Minneapolis that creates high quality design, merchandising and legendary theatrical performances.  Recent productions include the Minneapolis sit-down production of RENT at the Guthrie Lab Theater, a 100+ person mega "flashmob" created and designed for the MN Twins, productions and consultation for Norwegian Cruise Line and a host of other eclectic projects.

CTA stages two or more full productions annually with casts of thirty to forty children on the Main Stage of the theatre complex.  Workshops, technical stage training, internships, and apprenticeships in the theatrical arts are just some of the continuing arts education held throughout the year.  Approximately 7,500 families in the greater Baltimore/Washington/Annapolis region are impacted by CTA annually.  CTA offers a great option for Annapolis theatre!

L A R Physical Therapy treats a broad cross-section of orthopedic conditions, and specializes in manual therapy of the foot/ankle, pelvic girdle, and spine.  Leigh A. Roberts, DPT, OCS is a Doctor of Physical Therapy, Board-Certified Orthopedic Clinical Specialist, and a Certified Polestar Pilates Practitioner.  She uses Pilates for fitness and rehabilitation of patients with various injuries.  Dr. Roberts has a special interest in performing arts medicine (dancers, musicians, and ice skaters) and has over twelve years of experience in treating performers - from adolescents to recreational adults to professionals.
Steps away from the Chesapeake Bay, Loews Annapolis Hotel welcomes you with warm charming guest rooms and luxurious suites decked out in nautical style. Enjoy the comfort and outstanding service of the Chesapeake Bay's favorite choice among Annapolis luxury hotels.

Reynolds Tavern is the oldest tavern in Annapolis, and one of the oldest in the U.S. Whatever your tastes, Reynolds Tavern has something to offer you.  We have casual al fresco dining in our courtyard.  Reynolds Tavern serves a full lunch menu, English afternoon tea, and romantic dining in the evenings.

Roberts Architects specializes in custom residential, historic and commercial design. We interact closely with our clients to understand the needs, desires, and goals of their project. A successful project is one that satisfies and excites the client, while staying within the budget. Roberts Architects offers creative solutions that are individual, functional, and closely relate to the site and environment. Roberts Architects offers a FREE Architectural Consultation. Please see RobertsArchitects.com, Email bcr@robertsarchitects.com or call 410-971-6809 for details.

Annapolis's finest health and wellness care is at Wellsview Cottage, conveniently located near Weems Creek in Annapolis, MD. We welcome you to enjoy services that tend your whole health, including: Acupuncture, East Asian & Western Herbs, Health & Life Coaching, Yoga, Massage, Meditation & Qi Gong, Jungian Analysis, Dream Workshops and Psychotherapy, Reflexology, Rolfing®, Zero Balancing®, Shamanic Healing, Reiki & Other Energy Healing Services. We also offer Corporate Packages of our services to support your organization in compliance with the Patient Protection & Affordable Care Act (PPACA). 410-266-5608 or 410-353-3003  We look forward to your call!