CAST
Daniella Dalli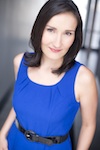 Daniella Dalli* (Agnes) is thrilled to be making her Infinity Theatre debut! Most recently, Daniella appeared in the rarely produced musical ALLEGRO as Marjorie Taylor (Astoria PAC). Other recent credits include Julie LaVerne in SHOWBOAT (Asolo REP), SENSE & SENSIBILITY THE MUSICAL (Denver Center), Mrs. Anderssen in A LITTLE NIGHT MUSIC (Indiana REP), Gigi in MISS SAIGON (Fulton Theatre), Irene Molloy in HELLO, DOLLY! (Maltz Jupiter Theatre), Lady of the Lake in SPAMALOT (Maine State Music Theatre), THE KING AND I (Kansas City Starlight), and A CAPPELLA HUMANA (Delaware Theatre Company). Thanks and love to God, my husband Franklin Navarro, BRS/GAGE, and Michael Cassara! www.DaniellaDalli.com
Craig Laurie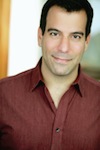 Craig Laurie* (Michael) has performed extensively with the hit Off-Broadway show FORBIDDEN BROADWAY, appearing across the country as well as the Off-Broadway versions – FORBIDDEN BROADWAY: SVU and the current FORBIDDEN BROADWAY COMES OUT SWINGING in NYC. He was seen for over 1000 performances in the mega smash hit musical JERSEY BOYS where he originated the role of Bob Crewe in the Chicago production. National Tours: MISS SAIGON, CHICAGO, and THE MUSIC OF ANDREW LLOYD WEBBER guest starring Michael Bolton. Regional Theatres: Ogunquit Playhouse, Phoenix Theatre, San Jose Rep, Florida Studio Theatre, Barrington Stage, Stages St. Louis, Lenape PAC, White Plains PAC. Thanks to Craig H., everyone at Avalon Artists Group, and my family. Craig was trained at NY's LaGuardia High School of the Performing Arts and Wagner College…..and Craig is a triplet. For RWS. www.CraigLaurie.com
Harrison Smith

Harrison Smith (Michael Understudy/Spotlight Operator/Acting Intern) is thrilled to join Infinity this summer. Previous area credits include Kensington Arts Theatre: LES MISERABLES (Marius), RAGTIME (Younger Brother), SPRING AWAKENING (Mortiz), and PARADE (Frankie Epps/Young Soldier). Annapolis Summer Garden Theatre: INTO THE WOODS (Jack), AVENUE Q (Nicky), HAIRSPRAY (Ensemble). After the last two years at AACC, Harrison will begin studying his B.M in Musical Theatre at the Catholic University of America this fall. Thanks to Alan, Anna, family and friends.
Samantha Whitbeck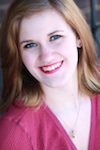 Samantha Whitbeck (Agnes Understudy/Dresser/Acting Intern) is thrilled to be a part of Infinity Theatre Company's 5th season and HANK WILLIAMS: LOST HIGHWAY. She is a recent graduate of the University of Central Oklahoma with a BM in Music Theatre. Favorite roles include ORDINARY DAYS (Deb), CABARET (Sally), JOHN AND JEN (Jen), WORKING (Grace Clements), SEUSSICAL (Bird Girl), and ANYTHING GOES (Angel, Reno u/s). She is so grateful for this opportunity and much love to her family and friends for their steadfast love and support.

CREATIVES AND CREW
Tina Marie Casamento
Tina Marie Casamento (Director) Favorite directing projects include: LITTLE SHOP OF HORRORS (Infinity Theatre Company), THE FANTASTICKS (The Gallery Players and Infinity Theatre Company), a staged concert of ANYONE CAN WHISTLE, An AEA Showcase at Vital Theatre Co. of MAIDS OF HONOR, OKLAHOMA! and OUT OF THE REACH OF CHILDREN, among others. She is also a teacher and actress with National touring and leading regional theatre credits including KISS ME KATE and VICTOR/VICTORIA first National Tours, Trina in FALSETTOS and IN TROUSERS, The Witch in INTO THE WOODS at Arrow Rock Lyceum and The Bakers Wife in INTO THE WOODS at Fulton. NY credits include Shelby in SPITFIRE GRILL at Gallery Players and Aurora in THAT OTHER WOMAN'S CHILD at NYMF. You can see her in season 3 of SUBMISSIONS ONLY as Poppy Cosgrove. This is a popular web series and comedy about auditioning in NY created by Kate Wetherhead and Andrew Keenan Bolger. She is currently preparing for a NYC presentation of CHASING RAINBOWS, a show that she conceived and is developing for Broadway along with her husband David Libby. The musical is about the childhood of Judy Garland up to the Wizard of Oz and her relationship with her beloved father Frank Gumm. After winning a development deal with EMI/Sony they utilize existing music from the MGM/Feist Robbins catalog to tell Judy's story in a new and contemporary way. CHASING RAINBOWS was invited to be a part of the Goodspeed Opera House writers colony this winter and recently had a successful workshop in Nashville. Tina Marie was the chair and a national panelist for 4 years in Theatre/Musical Theatre for YoungArts. She has also worked extensively as a casting associate with NETworks tours. Shows include BEAUTY AND THE BEAST domestic and international tours, MEMPHIS, SHREK, YOUNG FRANKENSTEIN, and ELF THE MUSICAL. In 1999, she was presented the Teacher Recognition Award by the U.S. Presidential Scholars Program for her work as a musical theatre coach. She received training at Carnegie Melon University as well as B.A.D.A. in Oxford (England) through Yale University. She received her B.A. at University of Maryland on a creative and performing arts scholarship.
Michael Cassara
Michael Cassara, CSA (Casting Director) is a casting director and producer in New York City, where he has cast over 300 theatre and film projects since 2003. Recent credits include FORBIDDEN BROADWAY: ALIVE & KICKING (off-Broadway and cast album), BARBIE™ LIVE! (Mattel, Inc./international tour), HEAT WAVE: THE JACK COLE PROJECT (dir. Chet Walker), FAT CAMP (off-Broadway), KINGDOM (The Old Globe), and productions at many top regional theatres. Film credits include GRANTHAM & ROSE (starring Marla Gibbs and Jake T. Austin), and THE HYPERGLOT (dir. Michael Urie.) Michael is the resident casting director for the New York Musical Theatre Festival (NYMF), where he has cast over 50 musicals since the festival's inception in 2004. Upcoming projects include THE COLOR PURPLE (Mercury Theater Chicago), the new Los Angeles production of CARRIE: THE MUSICAL, and the 25th Annual NAMT (National Alliance for Musical Theatre) conference. Native Clevelander. Member, Casting Society of America. www.MichaelCassara.net / @michaelcassara
Nathan Hawkins
Nathan Hawkins (Master Electrician/Technical Intern) A native of California, Nathan is a fourth-year BFA candidate in the Lighting Design program at The Pennsylvania State University. Previous productions at Penn State include lighting designer for BLOOD AT THE ROOT, associate lighting designer for INTO THE WOODS, and THE HAUNTED HOUSE 2013: DEAD STATE. Before coming to Penn State, Nathan worked with The Annapolis Summer Garden Theater in downtown Annapolis, Maryland where he was the lighting designer for XANADU, CHICAGO, THE BUDDY HOLLY STORY and THE 25TH ANNUAL PUTNAM COUNTY SPELLING BEE.
David Libby
David Libby (Music Director) is thrilled to be working with the amazing team at Infinity for the fourth season. Music Director credits include: PLAY IT COOL (Off-Broadway, also played "Smokey"); THAT OTHER WOMAN'S CHILD (Off-Broadway); SHADOW SPARROW (O'Neill SMTC); THE FANTASTICKS, LITTLE SHOP OF HORRORS (Music Supervisor), MY WAY and SISTERS OF SWING (Infinity Theatre Company); He is currently arranging songs from the MGM catalog for CHASING RAINBOWS, a new musical about the early life of Judy Garland, in development with EMI Music Publishing. B.A. Bowdoin College, M.M. Rutgers University.
Paul Tate DePoo III
Paul Tate DePoo III (Scenic Design) is a production designer for opera, musicals, plays, concerts, film, and special events based in Manhattan. Most recently, Paul created the sets for THROUGHLY MODERN MILLIE (Prism Theatrics) PAGENT THE MUSICAL (Off-Brodway) A CHRISTMAS CAROL (Capital Rep), MASTER HAROLD AND THE BOYS (Luna Stage), ANNIE (Maltz Jupiter- Carbonell Award Nominee for Best Scenic Design), LOOK UPON OUR LOWLINESS (NYC Movement Co.), HELLO, DOLLY! (Cape Playhouse), AVENUE Q (Adirondack Theatre Festival), Broadway's 2013 Beauty Pageant, and the 2013 Lincoln Center Directors Lab. He previously designed A RAISIN IN THE SUN (Palm Beach Dramaworks), THE MUSIC MAN [(Maltz Jupiter) Carbonell Award's Best Musical Production], HELLO, DOLLY! (Maltz Jupiter Theatre), THE KITE RUNNER (Boston Repertory Theatre), and the national tour for indie band Neutral Milk Hotel's The Music Tapes. Paul's select work as a Broadway associate designer with Derek McLane includes HOW TO SUCCEED IN BUSINESS WITHOUT REALLY TRYING, NICE WORK IF YOU CAN GET IT, FOLLIES, ANYTHING GOES, and BENGAL TIGER AT THE BAGHDAD ZOO. He was recently the associate designer with James Noone designing SWEENEY TODD at Lincoln Center featuring Emma Thompson. Originally from Key West, FL, Paul is a Production Design graduate of Boston University and a member of the United Scenic Artists. www.PaulDePoo.com
Jimmy Lawlor
Jimmy Lawlor (Lighting Design) is thrilled to be returning to Infinity Theatre Co! INFINITY: SHE LOVES ME, ALWAYS PATSY CLINE, SISTERS OF SWING, LITTLE SHOP OF HORRORS. In New York, Jimmy has worked on Broadway: HEDWIG & THE ANGRY INCH (assistant LD), Off B'way St. Clement's Theatre, Epic Theatre Co., Puerto Rican Traveling Theatre. Off Off B'way Theatre Row, HERE Arts Center, PS122, La Mama, among others. Regional work at The Kennedy Center, Arena Stage, The Shakespeare Theatre, Hartford Stage Co. Upcoming projects include working with Kevin Adams again on a new musical directed by Michael Mayer. www.LawlorDesign.com
Leah J. Loukas
Leah J. Loukas (Hair & Wig Design) Broadway Wig Designs: A NIGHT WITH JANIS JOPLIN, VANYA AND SONIA AND MASHA AND SPIKE, AMERICAN IDIOT, IRENA'S VOW. Infinity 2013 Season. The Public Theater's Shakespeare in the Park: INTO THE WOODS, LOVE'S LABOUR'S LOST. Manhatten Theatre Club: WHILE WE WERE YOUNG AND AFRAID. Off-Broadway: HEATHERS: THE MUSICAL, BARE: THE MUSICAL, CHECKERS, CARRIE: THE MUSICAL, TRIBES, THE DANCE AND THE RAILROAD. Paper Mill Playhouse: THE SOUND OF MUSIC, THE LITTLE MERMAID, OLIVER!, SOUTH PACIFIC, GREASE. Hartford Stage: SOMEWHERE, ABUNDANCE, BOEING, BOEING, THE 39 STEPS. Goodspeed Opera House: SHOW BOAT. American Repertory Theater: WITNESS UGANDA. Dallas Theater Center: FORTRESS OF SOLITUDE. Associate Designer: MOTOWN: THE MUSICAL.
Tristan Raines
Tristan Raines (Costume Design) Off Broadway: BARE (New World Stages), TRIBES (Barrow Street Theatre), MURDER IN THE FIRST (59E59), FALLING (Mineta Lane), YOSEMITE, SCARCITY, A FABLE (Rattlestick Playwrights Theater), GETTING THE BUSINESS (Theatre Row), THE BILBAO EFFECT (Center for Architecture). Other New York: THE HOUSE OF VON MACRAME (Bushwick Starr), GOLDOR AND MYTHYKA (New Georges Theatre), YANK: THE MUSICAL (Old Globe Workshop), 83 DOWN (Hard Sparks), LAKE WATER (IRT Theater), CORNER POCKET (Extant Arts), KEEP YOUR BAGGAGE WITH YOU, SQUEALER, CARNIVAL KIDS (Lesser American), UMBRELLA PLAYS (The Tank), GORMANZEE (Flea The ater), COMEDIE OF ERRORS (New Lions Productions). Regional: TRIBES (Centre Theatre Group-LA/La Jolla Playhouse), BOOK OF GRACE (Company One: Boston), MY NAME IS RACHEL CORRIE (New Rep of Boston), PIECES (New Rep of Boston), LUCIA DI LAMMERMOOR (Huntington Theater/Opera). Broadway/West End Assistant Design: BRING IT ON THE MUSICAL (Broadway/Alliance Theater/National Tour), WARHORSE (Lincoln Center), THE MERCHANT OF VENICE (Public/Broadway), HAIR (Broadway/West End-London). Education: BS:Northwest Missouri State University and Imperial College, London, MFA: Boston University. www.TristanRaines.com
Wes Shippee
Wes Shippee (Sound Design) is an NYU graduate and Drama Desk-nominated sound designer, audio engineer, and musician. Notable projects include the RADIO CITY CHRISTMAS SPECTACULAR and eight years of work with RadioTheatre, garnering multiple New York Innovative Theatre awards. Wes returns this year for his fifth season with Infinity, and you can find him performing on Monday nights at O'Brien's in downtown Annapolis this summer. For more information, visit www.wes.sh.
Will Cotton
Will Cotton (Technical Director) is a lighting designer and production manager from New York City. Originally from Alabama, he is currently getting his MFA in lighting design from NYU. Favorite past credits include THE VIOLET HOUR, THE SEAGULL, WONDER OF THE WORLD, JOURNEY TO AMERICA, and THE ROSE TATTOO.
Carol A. Sullivan
Carol A. Sullivan* (Production Stage Manager) returns for a 3rd Infinity season following DAMES AT SEA (2012); ALWAYS, PATSY CLINE; SHE LOVES ME (2013). Annapolis is a fun summer place that compliments her credits that include Broadway, Off-Broadway and beyond. In addition to production work, she is an adjunct faculty at Lehman College/CUNY, Theatre Dept. Technical Theatre Workshops.
Paul Campbell
Paul Campbell (Pianist) is a native of Detroit and has been involved in music for the past sixteen years. He received his BM in Organ Performance from the Catholic University of America in DC. He is an assisting organist for the Basilica of the National Shrine of the Immaculate Conception and Director of Music at Sacred Heart of Jesus, Winchester VA. Past Musical Theatre trysts have been, FIDDLER ON THE ROOF, and HAIRSPRAY at Summer Dinner Theatre 2012, Rockville, MD, CABERAT, at CUA 2012, DC, and CURTAINS at Montgomery Community College, 2012, Rockville, MD.
Anita O'Connor
Anita O'Connor (Alternate Pianist) is thrilled to be able to work with the Infinity Theatre Co. She is a music teacher at Indian Creek School and also teaches private voice and piano lessons. Anita just finished music directing SHOUT at the Annapolis Summer Garden Theatre. She has also music directed with the Bay Theatre, Compass Rose Theatre, Colonial Players and other various theaters in the area. Anita has enjoyed being on stage as well; some of her favorites roles include Fanny Brice in FUNNY GIRL, Sonja in THEY'RE PLAYING OUR SONG, and Annie in ANNIE GET YOUR GUN. She has also recorded two CD's. Anita wants to thank her husband Maurie and her two beautiful daughters, Sarah and Hayley, for being so flexible with her schedule. Enjoy the show!
Gregory Ryan Jr.
Gregory Ryan Jr. (Production Manager) is a Penn State graduate with his B.F.A. in Stage Management. This is his second season as Production Manager with Infinity Theatre Company. He is also the event Production Manager with VCI WORLDWIDE and H+G PRODUCTIONS. Stage Management Credits include; Off-Broadway credits: MISS ABIGAIL'S, GIRL TALK, and NORMAN DOESMEN. His Regional credits: THE LARAMIE PROJECT – EPILOGUE, CTRL + ALT + DELETE, WAIT UNTIL DARK, THE DINING ROOM, and OKLAHOMA! Gregory is a proud member of The Hive Theatre Company, Royanth Productions, and Actors Equity.
Josh DeBernardi
Josh DeBernardi (Technical Director) is excited and humbled to be back for his third consecutive season at Infinity Theatre Company. Coming here to Annapolis, MD is one of his favorite parts of the year, giving him a break from the big city life. Throughout the rest of the year, he freelances around NYC, doing mostly lighting and carpentry work for theater and events. These companies include: Yale: School of Drama, The Julliard School, NETworks Presentations, Weston Playhouse, Kadan Productions and The Public Theater. He would love to thank his family, Alan and Anna for their unrelenting support and endless opportunities. www.Linkedin.com/in/JoshuaDeBernardi/
Kenann Quander
Kenann Quander (Wardrobe Supervisor) is an area Costume Designer, who has worked for some of the largest theaters in the area, Shakespeare Theater of Washington D.C., Arena Stage, Signature Theater and managed Wardrobe for such production companies as Cirque, and Troika Productions. I love working in the realm of theater and would never consider doing anything else. I've always favored the unconventional and theater allows me to be just that.
Laura Genson
Laura Genson (Prop Master/Scenic Artist) graduated with a BFA in Theatre Design from Rutgers University. She currently does scenic painting and props in the Washington D.C./Baltimore area. Theatres she has worked for include: Wolf Trap Opera Company (D.C./VA), The Scottish Ballet (England), The Queen Elizabeth Theatre (England), University of Maryland Baltimore County, and University of Maryland College Park to name a few. Her artwork has also been showcased in Miami, FL.
Zach Steele

Zack Steele (Audio Assistant/Acting Intern) hails from Cincinnati, Ohio and is a recent graduate of Wright State University in Dayton, having completed his training with a B.F.A. in Acting with an emphasis in Musical Theatre. Steele has worked professionally across the Mid-West with such companies as: The Human Race Theatre Company, Short North Stage, and The Carnegie Visual & Performing Arts Center. In addition, he spent his last summer at the Arundel Barn Playhouse in beautiful Arundel, Maine. Some of his favorite credits include: LES MISERABLES (Marius), ALL SHOOK UP (Dennis), FOLLIES (Young Ben), ORDINARY DAYS (Warren), and BIG RIVER (Huck Finn). He is thrilled to be joining the Infinity team and to be returning to the East Coast for the summer! He would like to thank his friends, family, and mentors for their constant support of his artistic ambitions!
Geoffrey Weiss
Geoffrey Weiss (Stage Manager/Stage Management Intern) is a rising Senior Design/Technology major with a concentration in Stage Management at the professional training program at Purchase College, SUNY. Geoffrey spent his summer before college working on Broadway's WICKED as the youngest stage management intern that they had ever taken on. This past summer he interned at the General Management office 101 Productions LTD. in order to further his understanding of theatre as a business. Most recently, Geoffrey was the Production Stage Manager on THE RIMERS OF ELDRITCH with the Sophomore Acting Company at Purchase College. His other credits include: PA on multiple events with the 92nd St. Y, PA on The American Theatre Wing's Gala (2012); Assistant Stage Manager on MUSICAL THEATRE with the Conservatory of Dance of Purchase College; Stage Manager on DIE FLEDERMAUS with the Conservatory of Music of Purchase College; Stage Manager on JOE TURNER'S COME AND GONE with the Purchase Repertory Theatre.
Rachel Womble
Rachel Womble (Spotlight Operator/Acting Intern) is a recent graduate from the NYU Steinhardt Masters Program in Music Theatre Performance. She completed her undergraduate degree in vocal performance at Rice University in Houston, Texas. Professional credits include Philia in A FUNNY THING HAPPENED ON THE WAY TO THE FORUM, and Dainty June in GYPSY. At NYU she was seen as the femme fatale Alaura Kingsley in CITY OF ANGELS, a soloist in BEGUILED AGAIN: THE SONGS OF RODGERS AND HART, playing Bobo the clown in the ensemble of SWEET SMELL OF SUCCESS, and most recently as Julie Jordan in CAROUSEL. This is Rachel's first time working with Infinity and she couldn't be more excited!
Tom Jones and Harvey Schmidt
TOM JONES (Book and Lyrics) and HARVEY SCHMIDT (Music) wrote THE FANTASTICKS for a summer theatre at Barnard College. After its Off-Broadway opening in May 1960, it went on to become the longest-running production in the history of the American stage and one of the most frequently produced musicals in the world. It is currently running in a successful revival in New York. Their first Broadway show, 110 IN THE SHADE, was successfully revived a few years ago by the New York City Opera and is scheduled for a new Broadway production this April, produced by the Roundabout Theatre, starring Audra MacDonald. I DO! I DO!, their two character musical starring Mary Martin and Robert Preston, was a success on Broadway and is frequently done around the country and the world. (One production, in Minneapolis, played for twenty-two continuous years with the same two actors in the leading roles.) For several years, Jones and Schmidt worked privately at their theatre workshop, concentrating on small-scale musicals in new and often untried forms. The most notable of these efforts were CELEBRATION, which moved to Broadway, and PHILEMON, which won an Outer Critics Circle Award. They contributed incidental music and lyrics to the Off-Broadway play COLETTE, starring Zoe Caldwell, then later did a full-scale musical version under the title COLETTE COLLAGE. In 1998, THE SHOW GOES ON, a musical revue featuring their theatre songs and starring Jones and Schmidt, was presented at the York Theatre, and MIRETTE, their musical based on the award-winning children's book, was premiered at the Goodspeed Opera House in Connecticut. In addition to an Obie Award and the 1992 Special Tony Award for THE FANTASTICKS, in 1999, their "stars" were added to the Off-Broadway Walk of Fame outside the Lucille Lortel Theatre.
* Member, Actor's Equity