2016 Holiday Cabaret Benefit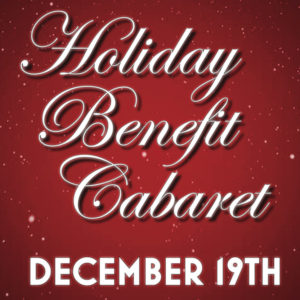 Join us this holiday season for a night of food, drinks, and entertainment to help us raise money for our upcoming 2017 summer productions! Past Infinity singers, actors, and musicians will return to perform popular songs from Broadway musicals as well as classic Holiday favorites at this festive cabaret. Beer, wine and appetizers will be served at this exciting evening featuring silent auctions, raffles and live entertainment.
One Night Only!
December 19th, 2016 at 7pm
Infinity Theatre Company is sponsored by The Field, a not-for-profit, tax-exempt, 501(c)(3) organization serving the performing arts community. Contributions made to The Field and earmarked for Infinity Theatre Company are tax-deductible to the extent allowed by law.
For more information about The Field, contact: The Field, 75 Maiden Lane, Suite 906, New York, NY 10038, 212-691-6969, fax: 212-255-2053, www.thefield.org.
A copy of The Field's latest annual report may be obtained, upon request, from The Field or from the Office of the Attorney General, Charities Bureau, 120 Broadway, New York, NY 10271.