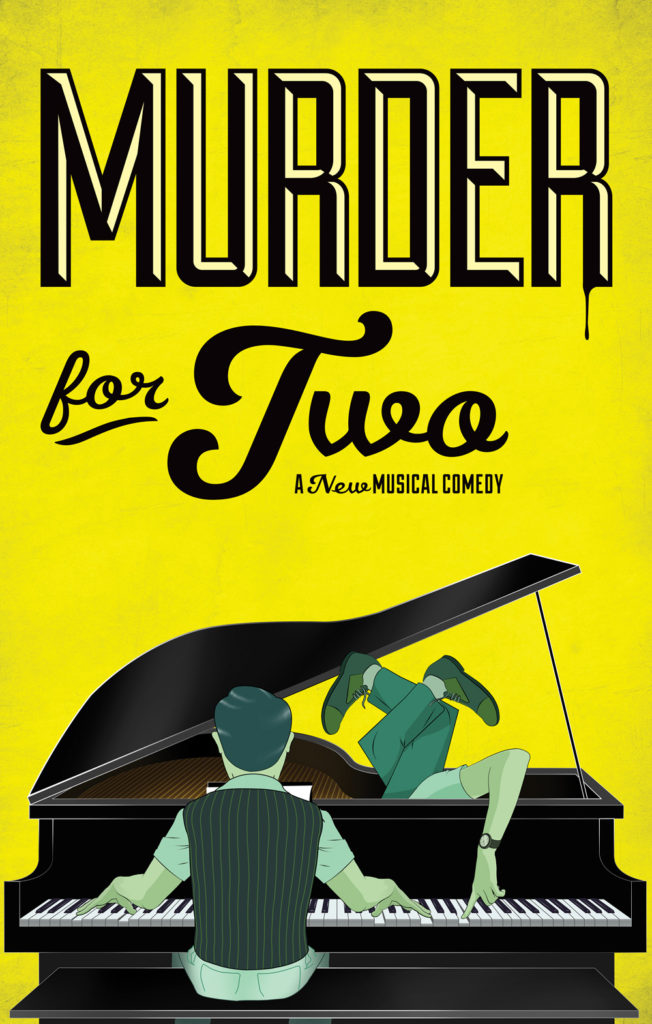 2018
Book and Music by           Book and Lyrics by
Joe Kinosian                        Kellen Blair
July 8th – August 5th, 2018
A zany blend of classic musical comedy and madcap mystery, this modern whodunit is a highly theatrical duet loaded with thrilling laughs.
Officer Marcus Moscowicz is a small town policeman with dreams of making it big…to small town detective. One fateful night, shots ring out at the surprise birthday party of Great American Novelist Arthur Whitney, and the writer is killed…fatally. With the nearest detective an hour away, Marcus jumps at the chance to prove his sleuthing skills as quickly as he can…while playing the piano.
MURDER FOR TWO is a high-energy blend of music, mayhem and murder! In this hilarious and action-packed show, 2 performers play 13 roles – not to mention the piano – in a witty and winking homage to old-fashioned murder mysteries. The New York Times calls it, "INGENIOUS! A snazzy double-act that spins out a comic mystery animated by funny, deftly turned songs." You won't want to miss this murderous musical comedy!
MURDER FOR TWO is best for audiences over 13 years old.
All Photos by Nathan Hawkins