WHO'S WHO – MY WAY, A MUSICAL TRIBUTE TO Frank Sinatra

CAST
Joseph Dellger

Joseph Dellger* (Man #1) has always wanted to sing a show of Sinatra favorites. He recently played Scrooge in the musical version of A Christmas Carol at the Arvada Center. On Broadway, he was Father in Ragtime and Magnus in Lestat. Other shows: Jacques Brel is Alive and Well and Living in Paris at The Alliance Theatre, Father in Ragtime in Chicago, Andre in the San Francisco production of The Phantom of the Opera, Inspector Hanke in the world premiere of The Visit at The Goodman Theatre, Padre in Man of La Mancha at Goodspeed Opera House, Ben in Follies at Signature Theatre, Tom Watson in the world premiere of Nerds, The Bishop in Les Miserables for TOTS. For the Chief.
Mary Jo Mecca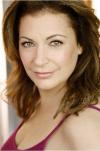 Mary Jo Mecca* (Woman #1) was recently seen in New York as Lynn in the Active Theater's Premiere of Bridgeboy. Tess, 2010 NYMF, The Rink, Casa Manana Sweeney Todd, Guthrie Little House on the Prairie, Westport Playhouse A Christmas Carol, Interact Theater Death of A Salesman, Sganarelle, The Jealous Husband, As Bees in Honey Drown, Alabama Shakespeare Man of La Mancha, Goodspeed Amour, Seven Angels Last of the Red Hot Lovers, Alley Theater Jekyll & Hyde, Odyssey Theater Stand-up Shakespeare, Pasadena Playhouse Jerry Herman's Showtune, Connecticut Rep-Into the Woods, Coconut Grove Boulevard of Broken Dreams, Walnut Street JC Superstar, Hermosa Beach Playhouse Bingo!, ITC Honk!, Westbeth Theater Jonathan Larsen's Blocks, Utah Music Theater Funny Girl, Seaside Steven Schwartz's Snapshots, MTG Passion, Nine, Lucky Stiff. Film: Holes Television: Law & Order, Law & Order: Trial by Jury, Frasier, Guiding Light, Oh Baby!
Alan Ostroff

Alan Ostroff* (Man #2) is Co-Producing Artistic Director of Infinity Theatre Company. Favorite roles include Matt in The Fantasticks, Jesus in Superstar, Motel in Fiddler, and Irving Finkelstein in Tradition, which Alan also wrote and produced. Alan holds a BFA from NYU Tisch School of the Arts. Alan serves on the board of the non-profit outreach organization Arts for All. His children's plays The Tall Tales of Enoch and Stories – Live and In Person have toured to over 3,000 children.
Anna Roberts Ostroff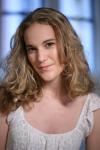 Anna Roberts Ostroff* (Woman #2) is Co-Producing Artistic Director of Infinity Theatre Company. In addition to her work with Infinity, Anna is the Founder and Executive Director of Arts for All, a non-profit outreach organization serving in-need children in New York City. Anna holds a BFA from NYU Tisch School of the Arts. She has performed all over the country, as well as in New York – favorite roles include Luisa in The Fantasticks, Hodel in Fiddler on the Roof, Belle in A Christmas Carol, Sarah in Guys and Dolls, and Jessica in Tradition. Anna also has produced many shows in New York, and Associate Produced Cardinal Theatrical's production of Rent in Minneapolis.
Melanie Brook
Melanie Brook (Understudy/Season Intern) is thrilled to be spending her summer with Infinity Theatre Company! She is currently studying theatre performance at Wagner College. She recently originated the role of Rivka Werner in a new play, A Daughter of Israel at the Looking Glass Theatre in NYC. Other favorite roles include Marina Galino in Tony n' Tina's Wedding (touring company), Eve/ Mama Noah in Children of Eden, Kim in Bye Bye Birdie, and Liesl in The Sound of Music. She would like to thank her family and friends for their constant love and support.
Jeremy Joseph Ehlinger
Jeremy Joseph Ehlinger (Understudy/Season Intern) is ecstatic to be joining Infinity Theatre Company for the summer. He is a junior theatre major at Ithaca College and will be studying abroad in London in the fall. His previous credits at Ithaca include Little Women (Professor Bhaer), Rhinoceros (Botard), Five Flights (Ed), and Into the Woods (Cinderella's Prince). Other credits include Hair (Woof), The Laramie Project (Jedadiah & Others), The Fantasticks (Matt), What's Wrong with this Picture? (Artie), Ragtime (Mother's Younger Brother), Rumors (Ernie Cusack) & West Side Story (Baby John). He would like thank Anna & Alan Ostroff for this incredible opportunity.
CREATIVES AND CREW
Matthew Schneider
Matthew Schneider (Director) is a New York-based director, educator, and actor. He works closely with the New Helvetia Theater, where he made his directorial debut (Hedwig and the Angry Inch). Other favorite credits include The Tall Tales of Enoch, which toured New York City schools with Arts for All. As an educator, Matthew has taught at the Tisch of the School of the Arts (NYU), in dance studios all over the US, and he created and directed a new summer theater program at the prestigious Lycee Francais de New York in 2010. His professional performance career includes national tours and over seventeen regional theater productions, including 42nd Street (dir./chor. Randy Skinner), White Christmas (dir. Walter Bobbie), and Pride and Prejudice (dir. Mark Lamos). Matthew is a proud member of Actors Equity Association. He graduated with a BFA in Drama from CAP 21, Tisch School of the Arts, NYU (with minors in Education and Sociology). Love and congrats to Coley!
David Libby
David Libby (Musical Director, Pianist/Conductor from June 16 – June 26) was (as his wife puts it) a "cool jazz guy" before becoming a musical theatre geek, and he is thrilled to be performing the wonderful jazz standards of "My Way" with such a talented cast and band. David worked as pianist on the National Tours of Kiss Me Kate (Broadway Tour), Beauty and the Beast (Las Vegas), Hairspray, The Drowsy Chaperone, Spring Awakening, and Oliver!, among others. He works frequently as Music Director for NYC productions of new musicals, including Shadow Sparrow (a 2011 O'Neil Musical Theatre Conference Selection) That Other Woman's Child (NYMF 2009), and A Lasting Impression (East 3rd Productions), and he is delighted to work with Infinity again after music directing their inaugural production of "The Fantasticks". David is also currently arranging songs from the MGM catalog for Chasing Rainbows, a new musical about the early life of Judy Garland, in development with EMI Music Publishing, book by Thomas Meehan. B.A. Bowdoin College, M.M. Rutgers University.
Bree Branker
Bree Branker (Assistant to the Director/Associate Choreographer) is thrilled to be a part of the Infinity team! Creative credits include Sondheim's Company at the NY Philharmonic, in theaters June 15, Monty Python's Spamalot at Maine State Music Theatre and Fulton Opera House, and My Way, a benefit for Arts for All at the Church of St Francis Xavier. Performance credits include tours of Spamalot, White Christmas, West Side Story and The Will Rogers Follies. Bree has had the pleasure to dance for Hinton Battle, Wade Robson, and Jacques d'Amboise, and alongside Liza Minelli, Ne-Yo, and Deborah Cox. Graduate of NC School of the Arts. www.BreeBranker.com
Anshuman Bhatia
Anshuman Bhatia (Lighting Design) is thrilled to be working with Infinity Theater Company for the first time this summer. After having extensively designed in Denver, Colorado, he recently moved to New York to get his MFA at New York University where he will be soon entering into his third and final year. Recently he has designed, Major Barbara, The Threepenny Opera, and multiple festivals for Left Hip Productions. Other recent assisting work has included Death Takes a Holiday, at Roundabout Theater, Vail International Dance, and the York Shakespeare Company. Upcoming designs include new plays by at NYU (about Tiger Moms) and Theater for a New City (about Craigslist). www.AnshumanBhatia.com
Lux Haac
Lux Haac (Costume Design) is a Costume and Production designer currently based out of New York City. Recent works include: FestenMacher, 2 simultaneous theatrical productions directed by Robert Woodruff; Eleanor, a short film written and directed by Sara Shaw; and I am Robert Jones, a dance piece choreographed and performed by Iain Rowe. In fall 2011, Lux will enter her third year as a MFA Candidate at NYU's Tisch School of the Arts in the Department of Design for Stage and Film.
Caite Hevner
Caite Hevner (Set Design) New York City based scenic and projection designer. Upcoming scenic designs include Jurassic Par(q): The Broadway Musical and Gregory Popovich's Comedy Pet Circus, both opening this fall off-Broadway. Recent scenic design credits include My Base and Scurvy Heart, The Wild Project (set and projections); RENT, Yale Dramatic Association; The Tenth Floor, American Theatre of Actors Chernuchin Theatre;Jurassic Parq: The Broadway Musical, La Mama Ellen Stewart Theater, NYC, and Lucille Lortel Theater, NYC; a precarious looking stool, RIFT and Lady Windermere's Fan, NYU Graduate Acting; Rx and The Further Adventures of Suzanne and Monica, Chautauqua Theater Company. Projection design credits include La Voix Humaine, La Dame a la Licorne, and Le Bel Indifferent, Greenwich Music Festival; Carmen, Allentown Symphony. Caite has assisted designers Wendall Harrington and David Gallo, among others – recently her work has been seen in Angels in America at Signature Theatre, NYC, Colin Quinn Long Story Short on Broadway and HBO, and the world premiere of Frank Wildhorn's new musical,Tears of Heaven, which opened at the National Theatre of Korea this February. Caite is a graduate of the Yale School of Drama and New York University/Tisch School of the Arts (MFA). www.CaiteHevnerDesign.com
Wes Shippee
Wes Shippee (Sound Design) is a recent NYU graduate and Drama Desk-nominated sound designer, audio engineer, and musician. Notable projects include the Radio City Christmas Spectacular and four years of work with RadioTheatre NYC, garnering multiple New York Innovative Theatre awards. He is also a touring keyboard player. Recent endeavors include several national tours with Grammy-award winning artist Moneybrother. Wes is thrilled to be a part of Infinity's second season in Annapolis.
Arienne Pelletier
Arienne Pelletier (Production Stage Manager) Arienne is delighted to be working with Infinity Theatre Company once again. She has worked on all types of theatre from musicals, children's theatre to site specific performance art pieces. Some of her favorites include Stories Live and In Person (Infinity Theatre Company), Play America (Life is Short Wear Your Party Pants) (Sister Sylveter), Man In The Newspaper Hat (ManyTracks), Beebo Brinker Chronicles (Hourglass Group), The Dinner Party (Target Margin Theater), The Silent Concerto (Packawallop Productions), Tuesdays with Morrie (National Tour), The Constant Wife (Coconut Grove Playhouse), and After Ashley (Humana Festival at Actor's Theatre of Louisville). Arienne is also a producer and has worked with companies such as terraNOVA Collective, Theatre of the Expendable, ManyTracks, and Sister Sylvester.
Erin Denman
Erin Denman (Assistant Stage Manager) is Assistant Choreographer for the Broadway bound new musical YANK! , choreographed by Jeffry Denman, which earned multiple Drama Desk Award Nominations in 2010 for its acclaimed off-Broadway run at the York Theatre. In New York City, Erin was on Broadway in the revival of 42nd Street, as well as countless concert venues including City Center (Encores! original production of Stairway to Paradise), Carnegie Hall (Standard Time with Michael Feinstein), and Town Hall, where she has not only performed in but also choreographed for multiple Broadway By the Year and Broadway Unplugged concerts. Outside of NYC, Erin was a dance captain for the 1st National Tour of The Producers, as well as dance captain for Mame at the Kennedy Center. Roles she has played for regional theatres across the country include Velma in Chicago, Sheila in A Chorus Line, Marty in Grease, Dorothy in Gentlemen Prefer Blondes, and Polly in Crazy For You. Erin is also a member of Noah Racey's New York Song and Dance Company, which performs internationally. Erin is originally from Southern California, and got her start as a choreographer there with such shows as A Funny Thing Happened…Forum, Ruthless! The Musical, 42nd Street, and The Boyfriend. Erin has degrees in Music and Drama, with Honors in Musical Theatre, from the University of California, Irvine. Visit www.ErinDenman.com for more information!
Steve Palko
Steve Palko (Bass) has always had a passion for studying as many different types of music as he can. As a bassist, he has had the good fortune of being able perform most of the types of music that he loves. Performing on both the upright and electric bass, Steve feels just as comfortable on a theater stage as he does in a jazz club. His career has included work in rock, country, R&B, blues, latin, gospel, classical, and even electronic music. Originally from Pittsburgh, PA, Steve worked for a decade as a freelance bassist and educator. In 2006, he began touring with the Ringling Bros. Circus where he was able to fulfill his dream of traveling the country while honing his skills in a fast paced and intense musical environment. In 2010, Steve retired from the road and relocated to Washington, D.C. where he is continuing his career as a professional musician.
Mary Sugar
Mary Sugar (Pianist/Conductor from June 30 – July 10) spent 11 years as a musical director, pianist, and teacher in NYC, where she worked on and off-Broadway, at Lincoln Center, and in many other venues. She went around the world as conductor/pianist for Leslie Uggams, and did a concert-tour in Italy with Amanda McBroom. Mary has worked with Clay Aiken, Connie Francis, James Naughton, Larry Gatlin, Charles Strouse, John Kander & Fred Ebb, Sheldon Harnick, Harvey Schmidt & Tom Jones, Marni Nixon, Geraldine Fitzgerald, Barbara Cook, Lonny Price, Shirley Jones, The Diamonds, Lillias White, Charo, Cathy Rigby, The Irish Tenors and many others. She also played for the national tours of Beauty and the Beast, The Full Monty, Hairspray, Mamma Mia, King and I, Producers, Peter Pan, Joseph, Sweet Charity, Annie, Spamalot and Aida. Locally, she played for Broadway: Three Generations and Music of Andrew Lloyd Webber at The Kennedy Center, Adding Machine at Studio, Happy Time at Signature, Oklahoma at Arena and many others. www.MarySugarMusic.com
Gary Tillman
Gary Tillman (Percussion) Broadway highlights include Lion King, Mama Mia, Cabaret, Cats, Showboat, Les Miserables, A Chorus Line, Jesus Christ Superstar, and Miss Saigon. National Tours include Music of Andrew Lloyd Weber, Les Miserables and Cats. DC theatre includes Les Miserables, See What You Want To See, Chess, and Sycamore Trees.
Alex Gorman
Alex Gorman (Technical Director) is looking forward to this summer as he shares origins with both shows. He was raised by humans in New Jersey, just like Frank, but originally hails from the same planet as the plant used in the movie version of the little shop musical. Unfortunately it would take 100 lifetimes to spell the actual name of that planet. NYC credits: TD New School for Drama playwrights & directors festivals; Master carp My Base and Scurvy Heart (studio 42). Regional: Master carpenter HAIR! (alpine theatre project, whitefish MT); A Grand Night for Singing (ATP Whitefish,MT); TD Blood Wedding (SUNY New Paltz).
Avery Lewis
Avery Lewis (Production Manager) is a freelance production manager in NYC. She is thrilled to be working with Infinity at CTA again this summer and knows it will be a great season. Thanks to everyone for all of their hard work.
William D'Eugenio
William D'Eugenio (Technical Intern) is very excited to be working with the Infinity Theatre Company for the first time. Hailing from Connecticut, he is happy to be spending his summer working with such great artists in Annapolis. He is studying Lighting Design at the University of Maryland Baltimore County and eventually plans to get a MFA in Lighting Design. Recent designs include: RENT and The Imaginary Autopsee at UMBC, as well as various shows at The American Dance Institute in Rockville, MD. This year Billy was the Master Electrician for UMBC's production of Las Meninas at the John F. Kennedy Center for the Performing Arts, after the production was recognized as a winner in the American College Theatre Festival. He thanks everyone at Infinity Theatre for letting him join the family!
*Member Actor's Equity