WHO'S WHO – RING OF FIRE: THE MUSIC OF JOHNNY CASH
CAST
Katie Barton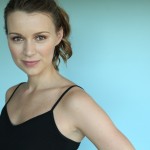 Katie Barton* (Katie) Having recently finished the Broadway National Tour of MILLION DOLLAR QUARTET, Katie is excited to stay in one place for a short while and sing Johnny Cash songs every day! After graduating from Birmingham-Southern with a BFA in musical theatre, Katie had internships at Flat Rock Playhouse in North Carolina and the Actors Theatre of Louisville. She went on to work in theatre regionally for several years and recently began working in the commercial world as well. She now lives in New York City with her husband Ben Hope. Some of her favorite roles include: Dyanne – MILLION DOLLAR QUARTET (Broadway National Tour/ Las Vegas), Lucy – DRACULA (Actors Theatre of Louisville), and Tammy Wynette – STAND BY YOUR MAN (Ivoryton Playhouse).
Lori Eure
LORI EURE* (Lori), originally from North Carolina, is thrilled to be making her debut at Infinity Theatre with this amazing cast and crew! Theatre credits: Broadway: CABARET, Sally Bowles cover/Kit Kat girl (at the infamous Studio 54). National tour: CABARET, THE BUDDY HOLLY STORY. Regional Theatre: RING OF FIRE, WONDERLAND, THE BUDDY HOLLY STORY, FOOTLOOSE, WE WILL ROCK YOU (Las Vegas Cast), BEEHIVE (at The Kennedy Center), ANNIE, and GUYS-N-DOLLS. TV credits include THE TONIGHT SHOW with JAY LENO, and SPIN CITY. Lori gives all her love and thanks to her incredibly supportive family and friends, Mike, Magic and Tiny.
Ben Hope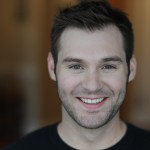 BEN HOPE* (Ben) Songwriter and Actor Ben Hope is thrilled to be in Annapolis to pay tribute to The Man in Black! Hope made his Broadway debut in 2012 as the lead in the Tony Award winning musical ONCE. Hailing from Alabama, Ben developed an early passion for good music and story telling. This passion has taken him around the country playing such notable roles as Hank Williams in HANK WILLIAMS: LOST HIGHWAY, Buddy Holly in A BUDDY HOLLY STORY, and George Jones in STAND BY YOUR MAN, among other, more traditional musical theatre roles. Hope has a BFA in Musical Theatre from the University of Central Florida and is happily married to the wonderful Katie Barton. Ben's NYC-based band BEN HOPE & THE UPTOWN OUTFIT just recently released their debut album RAGGED & ROWDY. You can learn more about Ben and the band at benhopemusic.com. All of Ben's music is available on itunes and other digital music outlets.
Silas Moores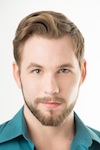 SILAS MOORES (Silas) is thrilled to be making his Infinity Theatre debut. Originally from College Station Texas, He now resides in New York City after attending Circle in the Square Theatre School. Favorite Roles include Oscar Lindquist in SWEET CHARITY Mr. Brooks in LITTLE WOMEN and Andrew Rally in I HATE HAMLET.  In his spare time Silas enjoys a variety of hobbies ranging from wood working, camping, to playing Halo with his roomates. He would like the thank his family for their unyielding support, and the amazing and beautiful Leslie Burn who continues to inspire and motivate him.
Spiff Wiegand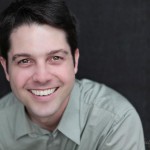 SPIFF WIEGAND* (Spiff) was born in Kentucky with 2 thumbs on his right hand and plays over 20 instruments. On his latest album, Pentapus, he plays up to 7 instruments simultaneously (video available online). His yodeling was once overdubbed onto the faces of Jimmy Fallon and Brad Pitt. Spiff and fellow musician Emily Eagen recently performed their original music at Carnegie Hall in a children's concert commissioned by the Carnegie Institute. Favorite theatre productions include: WAR HORSE (National Tour), MUCH ADO ABOUT NOTHING (Theatre for a New Audience, Off-Broadway), FAME THE MUSICAL (Off-Broadway, National Tour), CYRANO DE BERGERAC (Fulton Opera House), GODSPELL (Walnut Street), SEVEN BRIDES FOR SEVEN BROTHERS (Goodspeed Opera House). www.SpiffWiegand.com
Sam Hood Adrain

SAM HOOD ADRAIN (Ben Understudy/Acting Intern) will also be appearing as ensemble and Nick understudy in BABY and Sam Smiley in JACK VS. RAPUNZEL: THE MUSICAL. Regional Theatre: A CHRISTMAS CAROL (Trinity Repertory Company), OTHELLO & THE MERCHANT OF VENICE (Ithaca Shakespeare Company), CINDERELLA (Missoula Children's Theatre). New York Theatre: PERICLES (Experimental Theatre Wing), OUR LADY OF 121ST STREET (NYU: Tisch), THE DOGS OF D.C. (Manhattan Repertory Theatre). Sam is a proud member of SAG-AFTRA and received his BFA in acting from The Experimental Theatre Wing at NYU: Tisch. For more information visit www.samhoodadrain.com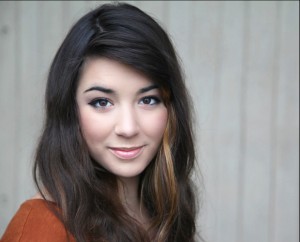 Ana Marcu
ANA MARCU (Katie & Lori Understudy/Acting Intern) is a senior Musical Theater major at Syracuse University (SU), originally from Medford, OR. She is thrilled to join Infinity Theatre Company and will also be appearing as ensemble and Lizzie understudy in BABY, and Rapunzel in JACK VS RAPUNZEL: THE MUSICAL. She most recently played Tammy in Syracuse Stage's production of HAIRSPRAY and Lucille in SU Drama's production of PARADE.  She also recently appeared as Ilse in SPRING AWAKENING (SU Drama), Bridget in TRANSLATIONS (SU Drama) and in MARIA DE BUENOS AIRES (Syracuse Opera). Other Regional Credits include THE MUSIC MAN (Oregon Shakespeare Festival).  You can see her next as ensemble and Kate understudy in SU Drama's KISS ME KATE, and Tiger Lily in Syracuse Stage's production of PETER PAN.
Jacob Shipley

JACOB SHIPLEY (Spiff & Silas Understudy/Acting Intern) is thrilled to be making his Infinity Theatre debut where he will also be appearing as ensemble and Danny understudy in BABY and Jack in JACK VS. RAPUNZEL: THE MUSICAL! He is a rising junior at Ithaca College, studying musical theatre. Previous professional credits include THE BEST LITTLE WHOREHOUSE IN TEXAS (Edsel Mackey/Aggie) and LES MISERABLES (Army Officer) among others at the Mac Haydn Theatre in Chatham, NY. He has also worked with RWS & Associates. At Ithaca, Jacob has been involved in productions of FAR AWAY (Todd), THE GOOD PERSON OF SETZUAN (Unemployed Man/Policeman/Musician), and MACBETH (Male Swing). Thanks to Michael Cassara, Robin Colwell, and Anna and Alan Ostroff for this incredible opportunity.
CREATIVES AND CREW
Amy Jones
AMY JONES (Director/Musical Director) is excited to be working with Alan, Anna and the whole Infinity team! Most recently, Amy directed and choreographed SPAMALOT at Centre Stage Theatre in Greenville SC. This past year, Amy has served as the musical supervisor for TEXAS IN PARIS at the York Theatre in NYC, provided choreography for BROADWAY BACKWARDS 9 at the Hirschfeld Theatre(Broadway), directed/musical directed RING OF FIRE at the Barter Theatre, and served as the Musical Dir/Creative Consultant of CUFF ME: THE UNAUTHORIZED 50 SHADES OF GREY MUSICAL PARODY Off-Broadway at The Actors' Temple. She also choreographed MY FAIR LADY and directed BOEING, BOEING and A CHRISTMAS CAROL at Flat Rock Playhouse, where she has been the resident vocal director/choreographer since 1999. She was the co-choreographer for BROADWAY BACKWARDS 8 at the Palace Theatre(Broadway), is the associate musical director of the NY and National Tour of GIRLS NIGHT THE MUSICAL, and has provided dramaturgy for the new musicals ALICE, WARSAW, and JUNK: A ROCK OPERA.  Amy is a member of AEA and SDC.
Paul Tate DePoo III
PAUL TATE dePOO III (Scenic Design) is a production and scenic designer based in NYC. GIRLSTAR (Signature Theatre); GUYS AND DOLLS (Goodspeed Opera House); Orlando, Alcina (WhiteBox LES); LES MISERABLES, THE WIZ, ANNIE – Carbonell Award Nominee, THE MUSIC MAN, HELLO, DOLLY! (Maltz Jupiter); SWALLOWED (BAM); THE ROCKY HORROR SHOW (Yale); ONE MAN, TWO GUVNORS (Pioneer Theatre Co.); OTHER DESERT CITIES, A CHRISTMAS CAROL (Capital Rep); THOROUGHLY MODERN MILLIE (Prism Theatrics); PAGENT THE MUSICAL (Off-Broadway);  LOST HIGHWAY and I DO! I DO! (Infinity); LOOK UPON OUR LOWLINESS (NYC Movement Co.); HELLO, DOLLY! (Cape Playhouse); AVENUE Q (Adirondack Theatre Festival); A RAISIN IN THE SUN (Palm Beach Dramaworks); THE KITE RUNNER (Boston Rep). Associate Broadway Designer: SWEENEY TODD (Lincoln Center, English National Opera), LADY DAY, HOW TO SUCCEED IN BUSINESS, NICE WORK IF YOU CAN GET IT, BENGAL TIGER AT THE BAGHDAD ZOO, FOLLIES, and ANYTHING GOES. Paul is a member of Lincoln Center's Directors Lab and was recently announced as Live Design Magazine's 'Young Designer to Watch'. www.pauldePoo.com
Jimmy Lawlor
JIMMY LAWLOR (Lighting Design) is thrilled to return to Infinity Theatre Co! Infinity: HANK WILLIAMS, I DO! I DO!, SHE LOVES ME, ALWAYS PATSY CLINE, SISTERS OF WING, LITTLE SHOP OF HORRORS. Off Broadway: FOR THE LAST TIME, THE CHOCOLATE SHOW, THE MAN WHO CAME TO DINNER, MEASURE FOR MEASURE, New York: BAM, Theatre Row, HERE Arts Center, NYU, PS 122, LA MaMa ETC, among others.  REGIONAL: Opera Tampa, The Kennedy Center, Hartford Stage, Signature Theatre, Arena Stage, and The Shakespeare Theatre. CORPORATE: HBO, Samsung, San Pellegrino. INTERNATIONAL: Abu Dhabi, Sydney, Mexico, Canada, and Germany. TRAINING: MFA from NYU Tisch. Upcoming: a premier at the Joyce with Ashley Bouder Project.  www.lawlordesign.com
Leah J. Loukas
LEAH J. LOUKAS (Hair & Wig Design) Broadway Wig Designs: ON THE TOWN, THE HEIDI CHRONICLES, A NIGHT WITH JANIS JOPLIN, VANYA AND SONIA AND MASHA AND SPIKE, AMERICAN IDIOT, IRENA'S VOW. Infinity 2013 & 2014 Season. The Public Theater's Shakespeare in the Park: INTO THE WOODS, LOVE'S LABOUR'S LOST. Manhatten Theatre Club: WHILE WE WERE YOUNG AND AFRAID.  Off-Broadway: HEATHERS: THE MUSICAL, BARE: THE MUSICAL, CHECKERS, CARRIE: THE MUSICAL, TRIBES, THE DANCE AND THE RAILROAD.  Paper Mill Playhouse: EVER AFTER, THE SOUND OF MUSIC, THE LITTLE MERMAID, OLIVER!, SOUTH PACIFIC, GREASE.  Hartford Stage: SOMEWHERE, ABUNDANCE, BOEING, BOEING, THE 39 STEPS.  Goodspeed Opera House: SHOW BOAT.  American Repertory Theater: WITNESS UGANDA. Dallas Theater Center: FORTRESS OF SOLITUDE.
Tristan Raines
TRISTAN RAINES (Costume Design) Off Broadway: SOUL DOCTOR (Actors Temple), BARE (New World Stages), TRIBES (Barrow Street Theatre), MURDER IN THE FIRST (59E59), FALLING (Mineta Lane), AZAK, YOSEMITE, SCARCITY, A FABLE (Rattlestick Playwrights Theater), GETTING THE BUSINESS (Theatre Row), THE BILBAO EFFECT (Center for Architecture). Other New York: THE HOUSE OF VON MACRAME (Bushwick Starr), HEARTBROKEN, GOLDOR AND MYTHYKA (New Georges Theatre), YANK: THE MUSICAL (Old Globe Workshop), LAKE WATER (IRT Theater), CARNIVAL KIDS (Lesser America), GORMANZEE (Flea Theater). Regional: TRIBES (Centre Theatre Group-LA/La Jolla Playhouse), THIEVES (RATTLESTICK-LA), BOOK OF GRACE
(Company One: Boston), MY NAME IS RACHEL CORRIE (New Rep of Boston), LUCIA DI
LAMMERMOOR (Huntington Theater/Opera). Broadway/West End Assistant Design: BRING IT ON THE MUSICAL (Broadway/Alliance Theater/National Tour), WARHORSE (Lincoln Center), THE MERCHANT OF VENICE (Public/Broadway), HAIR (Broadway/West End-London). Education: BS: Northwest Missouri State University and Imperial College, London, MFA: Boston University.
Wes Shippee
WES SHIPPEE (Sound Design) is an NYU graduate and Drama Desk-nominated sound designer, audio engineer, and musician. Notable projects include the RADIO CITY CHRISTMAS SPECTACULAR and nine years of work with RadioTheatre, garnering multiple New York Innovative Theatre awards. Wes returns this year for his sixth season with Infinity, and you can find him performing on Monday nights at O'Brien's in downtown Annapolis this summer. For more information, visit www.wes.sh.
T. Sampson
T. SAMPSON (Technical Consultant) is currently the Technical Director and an Adjunct Associate Professor of Drama for Hofstra University in Long Island, New York. He received his B.A. from Emerson College in Design echnology with an emphasis on education, and his M.A. in Technical Direction from University of Connecticut. He has previously worked as a Technical Director for Prospect Theatre Company, Astoria Performing Arts Center, Stonington Opera House, Academy of Music Theatre, Emerson College, Brown University, University of Connecticut, Seacoast Rep Theatre, and Lost Nation Theater.  www.tsampson.com
Kristin Loughry
KRISTIN LOUGHRY* (Stage Manager) is thrilled to be working with Infinity this summer! Previous New York credits include PITBULLS (Rattlestick Playwrights Theatre), BILL W. AND DR. BOB (Soho Playhouse), IN TRANSIT (Primary Stages), THE ONLY GIRL (Light Opera of New York), POST OFFICE (Human Animals) and four seasons with NYU Grad Acting. Regional credits include A ROCKIN' MIDSUMMER NIGHT'S DREAM and 101 DALMATIANS (12.14 Foundation), PERICLES (California Shakespeare Theatre), BECKETT SHORTS and DRUMS IN THE NIGHT (ART Institute), MACBETH (Ithaca Shakespeare Company) and four seasons with the Hangar Theatre.  Proud member of AEA and graduate of Ithaca College.
Chris Karabales
CHRIS KARABALES (Percussionist) is a percussionist from Baltimore, MD based out of Nashville, TN. Currently, Chris is studying Commercial Percussion Performance at Belmont University where he is a part of numerous ensembles including the University's top Jazz Band and Classical Percussion ensemble. As an avid session musician, Chris has played at renown venues including Lollapalooza (Chicago), The Metro (Chicago), Gathering of the Vibes (Connecticut), World Café Live (Philadelphia), Frauenkirche (Dresden, Germany), and St. Vitus Cathedral (Prague, Czech Republic).
Dana Marie Ferger
DANA MARIE FERGER (Assistant Wig Design) is the assistant to the wonderful wig designer Leah Loukas. This is Dana's first time working with Infinity Theatre. She graduated with a BFA in Costume Design from the University of Florida. She thanks Leah for giver her this wonderful opportunity!
Sammy Mainzer
SAMMY MAINZER (Assistant Costume Design) is a production and design major with a focus in costume design at Pace University. He is originally from Long island, and he graduated from North Shore High School. This is his first assistant job and he could not be more excited to be working with such an amazing cast and crew.
Amanda Beckett
AMANDA BECKETT (Assistant Stage Manager/Stage Management Intern) recently graduated from CUNY Lehman College with a BA in Theatre and minor in Multimedia Studies. She has been a stage manager and assistant stage manager for productions such as PRETTY BABIES, BEGINNINGS: A NEW PLAYWRIGHTS FESTIVAL, BETTE DAVIS AIN'T FOR SISSIES, EAST TO EDINBURGH FESTIVAL, and IN THE HEIGHTS. She was also a PA for HANK WILLIAMS: LOST HIGHWAY at Infinity Theatre Company during their 2014 season and is excited to be working with them again.
Emily Freeman
EMILY FREEMAN (Production Assistant/Acting Intern) just finished her first year at Elon University where she studies BFA Acting and Arts Administration! She is ecstatic to be spending this summer as a college intern with the fabulous Infinity Theatre and will also be appearing as ensemble and Pam & Arlene understudy in BABY and Jack's Mother in JACK VS. RAPUNZEL: THE MUSICAL. She was last seen on this very stage as Fiona (SHREK THE MUSICAL) with CTA, so it feels very special to be making her professional debut in the same space. Other favorite roles include: Morticia (THE ADDAMS FAMILY MUSICAL), The Witch (INTO THE WOODS), and Hedy LaRue (HOW TO SUCCEED…). Thanks to her amazing family, the Infinity team, and God for this opportunity. Ecclesiastes 3:11
Alex Smith
ALEX SMITH (Production Assistant/Acting Intern) is stoked to make his Infinity Theatre debut. He will also be appearing this season as ensemble and Alan understudy in BABY and as Shelley/Rapunzel's Hair in JACK VS. RAPUNZEL. Alex is currently a student at Baldwin-Wallace University's Music Theatre program in Cleveland, Ohio and was recently involved with a regional production of YOUNG FRANKENSTEIN (Igor) with a production ANGELS IN AMERICA: MILLENNIUM APPROACHES (Roy Cohn) in the works for this fall. When not performing, Alex is usually playing an instrument, watching a movie, or making an awful pun. He would like to thank his parents for all their love and support, his professors and friends at Baldwin-Wallace University for constantly pushing him to do great things, and the incredible people here at Infinity Theatre for the opportunity to be a part of their summer season.
Kevin Slattery
KEVIN SLATTERY (Crew Carpenter/Technical Intern) is a rising Senior Mass Communications major at York College of Pa. He is from Annapolis and went to St. Mary's High School. He has experience acting at York College (Sydney in ABSURD PERSON SINGULAR, Bert in COMING APART) as well assisting with lighting, sound, and set builds during the last three seasons at Annapolis Summer Garden Theatre. He is excited for his first production here with Infinity Theatre!
*Member, Actor's Equity