WHO'S WHO – THE FANTASTICKS
CAST
Robin Cannon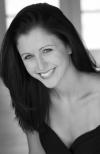 Robin Cannon* (The Mute) Robin is delighted to join the cast of The Fantasticks and Infinity Theatre Company. Credits include: Amadeus, Robin Hood, The Three Threads of Fate, Way Out West, and A Christmas Carol (Berkshire Theatre Festival), Puss In Boots (Castle Hill Theatre), Lincoln (Flat Rock Playhouse), West Side Story (Fort Salem Theatre), Home James, Everyman, Act Four: One Act Festival (The Secret Theatre). Robin has also been seen in print and commercials for Dove, Isaac Mizrahi, and Alltel among others. When not acting, she enjoys teaching music and theatre to kids all over NYC with Arts For All, Inc. and serving as Director of Education Outreach for Infinity Theatre Company. Robin holds a BFA in Musical Theatre from The University of Mississippi. Thanks to everyone who plays a part!
Laurence Cantor

Laurence Cantor* (Henry) appears for the first time as an AEA member, having work 135 engagements since returning to acting in 2005 (after a lengthy break to earn a living). He's delighted to be back with Anna and Alan again, having previously played Alan's proud papa in his autobiographical Tradition, in the NY Fringe Festival, 2006. Favorite OOB roles include Goldberg in Pinter's The Birthday Party, Polonius in Shakespeare's Hamlet, Father in Pirandello's Six Characters in Search of an Author, Ramsden in Shaw's Man and Superman, Kolenkhov in Kaufman & Hart's You Can't Take It With You, The Old Man in Shepard's Fool for Love and Chebutykin in Chekhov's Three Sisters; Film roles: Abu Ali in Homeland, Opera in SubterraNYa and Avram in Warsaw; Television/Internet Video credits: Jerry Stein in Parco, PI and the Boss in The Lydia Show. Currently trains with Terry Schreiber and Austin Pendleton. For further information, please see www.LaurenceCantor.com.
Darron Cardosa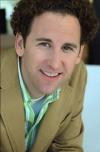 Darron Cardosa (Mortimer) is happy to be a part of this production for the Infinity Theatre Company. New York credits include roles in the New York revivals of What Makes Sammy Run (Julian), The Full Monty (Malcolm) and Floyd Collins (Skeets Miller). Regionally he has performed The Full Monty, and El Grande de Coca Cola for The Theater Project in West Springfield, MA, Chess and The Wizard of Oz for Houston's Theatre Under the Stars and A Funny Thing Happened on the Way to the Forum (Hysterium) and The Robber Bridegroom (Goat) in Denver. Darron occasionally pops up on film and television. He thanks Mark, his partner of 19 years, who always supports him when he gets an opportunity to do a show. When Darron returns to New York City, it will be his turn to walk the dog for four weeks straight.
Gary Leimkuhler

Gary Leimkuhler (Hucklebee) last appeared as Florenz Ziegfeld in Funny Girl at Westchester Broadway Theatre. Other roles include Rich Cantore in the award-winning Show Choir! The Musical at the Fringe NYC Festival, Steve Strange in the national tour of Urban Cowboy: The Musical, Gus Esmond, Sr. and Robert Lemanteur in the national tour of Gentlemen Prefer Blondes and Georges in La Cage Aux Folles . He was also in the cast of the noted New York revival of Al Carmines' In Circles.
Anthony Morelli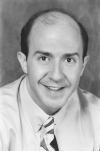 Anthony Morelli* (Bellomy) Favorite Regional Theatre Credits: How to Succeed in Business Without Really Trying (Twimble/Womper) Fireside Thr, Wisconsin; A Funny Thing Happened on the Way to the Forum (Hysterium) Theatre By The Sea, Rhode Is; Beauty & the Beast (Maurice) Mill Mountain Thr, Virginia; Also: You're a Good Man Charlie Brown (Linus); Damn Yankees (Van Buren); On TV you may have seen Anthony in the Capstar Flea Pill commercials wearing green scrubs watching fleas fall dead on a drum! At home in New York City he performs songs from the 1920s on the ukulele. Proud member of Actor's Equity Association. He dedicates his performance to the memory of Catherine Wilkins of the UK who harvested special friendships around her global garden.
Anna Roberts Ostroff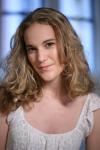 Anna Roberts Ostroff* (Luisa) has a Bachelor of Fine Arts degree from NYU Tisch School of the Arts, where she studied Musical Theater and where she minored in Applied Theatre and Psychology. In addition to her work with Infinity Theatre Company, Anna is the Founder and Executive Director of Arts for All, Inc., a non-profit arts outreach organization serving in-need children in the greater New York City area. Anna has many credits from professional theaters all over the country, and is a proud member of Actor's Equity Association. Favorite roles include Hodel in Fiddler on the Roof, Belle in A Christmas Carol, Sarah in Guys and Dolls, Anita in West Side Story and Jessica in Tradition. She also has produced many shows in New York City, and was an Associate Producer on Cardinal Theatrical's production of Rent in Minneapolis.
Alan Ostroff

Alan Ostroff* (Matt) has performed regionally in roles including Jesus in Superstar, Motel in Fiddler, and Riff in West Side Story. Favorite NYC credits include Henrik in A Little Night Music and the starring role in a comedy he wrote, Tradition (NYC International Fringe Festival 2006). He directed the drama Social Work for the 2007 Manhattan Repertory Summerfest. Alan holds a BFA in Drama from NYU Tisch School of the Arts, where he studied musical theatre, physically-based experimental theatre, and classical theatre. Alan serves the non-profit outreach organization Arts for All, Inc. as Treasurer, Programming Committee Head, and Playwright-In-Residence – his children's plays The Tall Tales of Enoch and Stories – Live and In Person have toured to over 2,500 in-need NYC kids. 
Michael Padgett

Michael Padgett* (El Gallo) is thrilled to be a part of the Infinity Theatre Company's debut production! Of the many roles he has enjoyed in musicals and plays, some favorites include Lancelot in Camelot (TriArts Theatre), Morris Townsend in The Heiress, Ravenal in Show Boat (Media Theatre), Claudio in Measure for Measure, The Count / understudy Phantom in Yeston's Phantom (Westchester Broadway), Jonathan Brewster in Arsenic & Old Lace, and El Gallo at The Bay Theatre in Annapolis, MD! Michael has had the pleasure of sharing the stage with Broadway legends Robert Cuccioli, D'Jamin Bartlett, and Beth Leavel! His next gig is as Jack Worthing in Ernest in Love at Barnstormers Theatre, NH! Michael holds a BA in Theatre from FSU, and is a proud member of Actor's Equity. He lives in NYC with his fiancée, Kristin. They have a beautiful son, Aidan. "I love you a whole fish!" Visit Michael at www.MichaelPadgett.net!
CREATIVES AND CREW
Tina Marie Casamento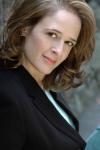 Tina Marie Casamento (Director) directed The Fantasticks at The Gallery Players, and is thrilled to be exploring this musical again with Infinity. Favorite directing projects include Oklahoma!, which played to sold our performances for VLOG, Maids Of Honor, an AEA showcase at Vital Theatre Co, Out of The Reach Of Children, The Runaway Birthday, and a staged concert of Anyone Can Whistle. A casting associate for NETworks theatricals and Bob Cline Casting, projects include the national tours of Annie, Hairspray and Beauty And The Beast. In 2001, she was a casting assistant for pilot season at Warner Brothers Television. Training: Carnegie Melon University, B.A.D.A. in Oxford (England) through Yale University, and she earned her B.A. at University of Maryland (creative and performing arts scholar). She has a thriving coaching studio with her husband David Libby. In 1999, she was presented the Teacher Recognition Award by the U.S. Presidential Scholars Program and NFAA Young Arts for her work as a musical theater coach and is now a national panelist for this program. Visit her website at www.TinaMarieC.com.
David Libby
David Libby (Music Director/Pianist) played keyboards for the National Broadway Tours of Kiss Me Kate and Beauty and the Beast (Las Vegas), and works as rehearsal and audition pianist for the National Tours of Hairspray, Beauty and the Beast, Spring Awakening, The Wedding Singer, Annie, and Oliver! (among others). He was Musical Director for That Other Woman's Child at NYMF 2008, The Fantasticks at Gallery Players in Brooklyn, and Little Mary at the Not For Broadway Festival. He also composes music for film and video, his credits including musical scores for online episodes of Marvel Superheros Spiderman, The Incredible Hulk, and X-Men, and independent films screened at festivals nationwide. He also owns and operates www.broadwaydemo.com, a vocal demo recording service for musical theatre performers.
Laura Smith
Laura Smith (Assistant Director/Additional Choreography) is thrilled to be joining the Infinity Theatre Company for this production of The Fantasticks!. After leaving Watertown, New York, she moved to NYC and attended Marymount Manhattan College where she received a B.F.A. in Dance Performance. Regional work includes The Wedding Singer (Holly u/s), A Chorus Line (Val) and Honky Tonk Angels (Sue Ellen). Other productions include Voices in My Head at the Atlantic City Hilton, The Wizard of Oz at La Comedia Dinner Theatre, and West Side Story for the Boheme Opera Company NJ. She thanks Tina Marie for her constant love and support.
Sydney Maresca
Sydney Maresca's (Costume Designer) New York work includes costumes for The Zero Hour (13P, Walkerspace), Buddy Cop 2 (The Debate Society, Ontological/Hysteric), Red-Haired Thomas (Soho Think Tank, Ohio Theater), Strangers (Ontological/Hysteric) and MilkMilkLemonade (The Management). She is a resident designer with The Debate Society and her other work with them includes You're Welcome (The Brick), Cape Disappointment (PS 122), The Eaten Heart (Ontological/Hysteric), A Thought about Raya, and The Snow Hen. Sydney has an MFA from NYU Tisch and is also part of the The Hazzards, New York 's baddest ukulele band.
Edward Morris
Edward Morris's (Set Designer) previous set designs include: A Tuna Christmas, Bus Stop, Caroline or Change, (Gallery Players); Cosi Fan Tutte (Opera Memphis); Jump Jim Crow, Parallax, Swallow (Subjective Theatre Company); The Wiz (Playhouse on the Green); Roses on the Rocks (Manhattan Theatre Source); The Burial at Thebes, The Blue Room, 1918 (University of Michigan); Ivanov (Columbia University). He has a BFA University of Michigan and MFA Yale School of Drama (2013). Visit him at www.EdwardMorrisDesign.com.
Bruce Steinberg
Bruce Steinberg's (Lighting Designer) lighting designs have been seen in venues ranging from a Soho laundromat to Italian concert halls — and even an occasional theatre. Recent work includes: Mercury (Flux Factory), The Screens (Riverside Theatre), Wonder (NYU TSOA), Her's a Queen (DTW), and Art of Memory (3LD). Bruce has helped found Sister Sylvester, a site specific theatre company dedicated to the idea of community (www.SisterSylvester.org). In addition, as terraNOVA Collective's Resident Lighting Designer, he has collaborated on their soloNOVA festival from 2007 thru 2009 and won the NYIT Outstanding Lighting Design award for his work on Kate McGovern's Blue Before Morning. Bruce was also a founding board member of Salem Art Works, an art colony in upstate New York, where he lit Mark di Suvero's sculptures for Euler (1997) and Double Tetrahedron (2004). Bruce received his MFA from NYU TSOA Department of Design for Stage and Film. www.BruceSteinbergLD.com
Wes Shippee
Wes Shippee (Sound Designer) is a recent NYU graduate and Drama Desk-nominated sound designer, audio engineer, and musician. Notable projects include the Radio City Christmas Spectacular and four years of work with RadioTheatre NYC, garnering multiple New York Innovative Theatre awards. He is also the lead singer/keyboard player for NYC-based pop/rock band 22Leroy, which regularly plays in and around Manhattan www.22Leroy.com.
Arienne Pelletier
Arienne Pelletier (Stage Manager) is proud to have been apart of The Tall Tale Of Enoch (Arts For All), Man In The Newspaper Hat (Many Tracks), Beebo Brinker Chronicles (Hourglass Group), The Dinner Party (Target Margin Theater), The Silent Concerto (Packawallop Productions), Tuesdays with Morrie (National Tour), The Constant Wife (Coconut Grove Playhouse), and After Ashley (Humana Festival at Actor's Theatre of Louisville). Arienne is also a producer and has worked with companies such as terraNOVA Collective, Theatre of the Expendable, and her collaborative production company Sister Sylvester. She is delighted to have the opportunity to work on this project. Love to Bruce and family.
April Stace Vega
Trained in classical harp since age 7, April Stace Vega is an experienced harpist with varied credits. She has recorded with Theivery Corporation, has released her 4 albums with world fusion band Harp 46, and recently performed in the world premiere of Shadowboxer: An Opera on the Life of Boxer Joe Louis by Frank Proto. A native of Philadelphia, April currently resides in the Washington, DC area and has performed at the Kennedy Center, the Meyerhoff, the White House and the Human Rights Campaign; with grammy award-winning Maryland Boys Choir, Gay Men's Chorus of Washington, Gettysburg College Choir, and DC-based new music organization TEMPO. In the early 2000's, she toured nationally with Harp 46, performing in venues across the country. April is comfortable in many styles including classical, jazz, and celtic. She has always wanted to play The Fantasticks and is so happy to finally have the opportunity!
Autumn Horne
Autumn Horne (Fight Choreographer) is an actor, fight director, artist and martial artist originally from South Florida, now living in Harlem, NYC. Most recently she choreographed fights for Theatre of the Expendable's production of Almost Exacty Like Us, directed by Jesse Edward Rosbrow, and next up is David Caudle's new play, The Second House, directed by Michelle Bossy. As an actor, most recently she was seen as Hannah in Touch Me There by Dustin Sullivan at the Hip Festival, NYC. As an artist she is currently working with the InterDependence Project Project, and as a martial artist she continues to kick butt.
Avery Lewis
Avery Lewis (Production Manager / Technical Director) graduated from NYU with a BFA in theater. She currently freelances in many different production roles in and around NYC.
*Member Actors' Equity