SHE LOVES ME – DC METRO THEATRE ARTS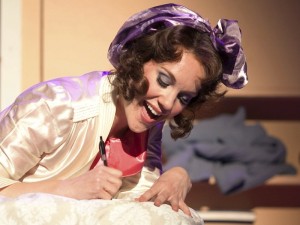 So as they say at Maraczek's "…thank you, please call again, do call again…" and I hope that you will. Call for the first time and many times after on this resplendent production; a true romantic comedy wrapped up in wonderful music that will have you humming with glee by the time you leave for the evening.
Appeasing the senses in the summertime has never been simpler than taking a stroll down to the Infinity Theatre Company as they present the charming, witty, deliciously lush romantic musical comedy SHE LOVES ME.
…this spirited musical is a rare gem of a perfectly balanced book and exquisite music. –DC Metro Theatre Arts