WHO'S WHO – A GRAND NIGHT FOR SINGING

CAST
Lindsey Espinosa
LINDSAY ESPINOSA has been an apprentice artist with Opera Fort Collins and performed Adina, Young Heidi, and Laurie in their abridged productions of ELIXIR OF LOVE, FOLLIES, and THE TENDER LAND. She also competed in the Denver Lyric Opera Guild's voice competition where she was awarded an honorable mention. In 2016, Ms. Espinosa traveled to Florida to participate in the Miami Music Festival, where she performed in their Broadway and Opera Aria Night performances as well as singing the role of Le Feu in its production of L'ENFANT ET LES SORTILÈGES. After this festival, Ms. Espinosa traveled to Mezzano, Italy, where she sang the role of Adele in the Music Academy International's production of DIE FLEDERMAUS. In winter 2017, Ms. Espinosa performed in the ensemble and covered the role of First Lady in Mozart's DIE ZAUBERFLÖTE with Opera AACC in Maryland. Ms. Espinosa has also been the soloist for the Annapolis Chorale in their performances of Bach's St. John Passion, A GRAND NIGHT FOR SINGING, and was the soloist for the world premiere of CHESAPEAKE TRIPTYCH by Kathy Wonson Eddy and the regional premiere of Dan Forrest's LUX. She has had the pleasure of performing Bach's Jauchzet Gott in allen Landen (BWV 51) and Tilge Höchster, meine Sünden (BWV 1083) as well as Mozart's Exsultate Jubilate on the Bach+ Cantata Vespers Series.
Ella Green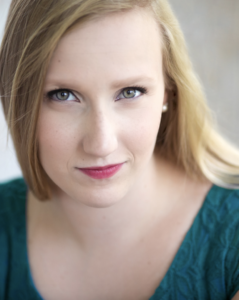 ELLA GREEN is an Annapolis native currently living in Nashville, TN, pursuing a BFA in Musical Theater from Belmont University. She just completed her Sophomore year and is a rising Junior. She is thrilled to be working with Infinity again, and this time in collaboration with another one of her favorite companies, Live Arts Maryland! Ella's credits include GODSPELL (Light of the World soloist), SIDE SHOW (Auntie), 25TH ANNUAL PUTNAM COUNTY SPELLING BEE (Rona Lisa Peretti), THE SECRET GARDEN (Martha), A MIDSUMMER NIGHT'S DREAM (Titania), THOROUGHLY MODERN MILLIE (Mathilde/Ensemble), and many more. Ella is glad to be spending the summer at home in Annapolis with family and friends. Special thanks to her parents, Alec, and so many more. Break legs to the cast of Grand Night, it's been a pleasure!
Molly Green
MOLLY GREEN has been performing in Annapolis since she was in high school with local companies including Annapolis Summer Garden Theatre and Colonial Players. Molly has been a member of the Annapolis Chorale for over 25 years and is a life-long musical theatre performer. Favorite roles include Charlotte in A LITTLE NIGHT MUSIC, Reno in ANYTHING GOES, Aunt Eller in OKLAHOMA, Golda in FIDDLER ON THE ROOF, Nettie in CAROUSEL, and Elsa in THE SOUND OF MUSIC. Molly is the Director of Enrollment and Outreach at Severn School and lives in Severna Park with her husband Ernie and dog Kensi. They have 2 kids, Alec and Ella – both performing musicians as well!
Riley Henderson
RILEY HENDERSON is excited and honored to be working with Infinity Theatre Company and Live Arts Maryland. He is a rising senior at Belmont University in Nashville, majoring in Musical Theater. His credits include FOOTLOOSE (Chuck Cranston), ON THE TOWN (Pitkin), and FIDDLER ON THE ROOF (Constable). When not on stage, he works as a studio singer and in new works projects around the Nashville area. Riley is a poet, an avid outdoorsman, and one of the sun's closest friends. In his spare time, he enjoys playing outlawed tunes, on outlawed pipes. Peace to all worlds.
Tom Magette
TOM MAGETTE is a frequent performer in Live Arts Maryland productions, most recently as one of the gangsters in KISS ME KATE. He was also featured in LAM'S productions of A GRAND NIGHT FOR SINGING. Other roles there include Finian in FINIAN'S RAINBOW, Billy Crocker in ANYTHING GOES!, a role he first performed at the Annapolis Summer Garden Theatre in the last century and reprised with LAM, Harold Hill in THE MUSIC MAN, Lt. Cable in SOUTH PACIFIC, Charlie Dalrymple in both LAM productions of BRIGADOON, Max Detweiler in THE SOUND OF MUSIC, the Padre in MAN OF LA MANCHA, Henrick in A LITTLE NIGHT MUSIC, Motel in FIDLER ON THE ROOF, Dickon in THE SECRET GARDEN, Merlin in CAMELOT, Enoch Snow in CAROUSEL, Nathan Detroit in GUYS AND DOLLS, and Captain Andy in SHOW BOAT. He also sang the role of the Sailor in the LAM'S production of DIDO AND AENEAS. Mr. Magette has appeared frequently at Colonial Players and ASGT, where he has appeared in more than 400 performances. Among his favorite roles there are Che in EVITA, the title role in PIPPIN, Rooster in ANNIE and of course that spell- binding cymbal salesman, Mr. Hill. He has served as the music director for several local shows, including ANNIE, PIPPIN, GREASE, THEY'RE PLAYING OUR SONG, and Colonial Player's ever-popular production of A CHRISTMAS CAROL.
CREATIVES AND CREW
J. Ernest Green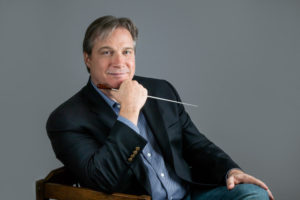 J. ERNEST GREEN is the Artistic Director of Live Arts Maryland and the Music Director of the Annapolis Chamber Orchestra and Annapolis Chorale. He served as a Cover Conductor with the National Symphony Orchestra at The Kennedy Center, where he worked with Denyce Graves, Sir James Galway, Pinchas Zuckerman, Stanislaw Skrowaczewski, Osmo Vanska among others. He received acclaim for conducting the orchestra with less than 20 minutes notice! As a Pops Conductor, he worked with the late Marvin Hamlisch. He conducted the Pittsburgh Symphony Orchestra's tribute to Mr. Hamlisch, featuring Idina Menzel, Robert Klein and Lucie Arnaz, Maria Friedman, Brian D'Arcy James and Klea Blackhurst.  He was the Musical Advisor for the Memorial Concert for Mr.Hamlisch at The Juilliard School where he worked with Mike Nichols, Liza Minnelli, Aretha Franklin, Chris Botti, Kevin Cole, Maria Friedman, Lang Lang, and Barbra Streisand. He has appeared with many orchestras including: The Philadelphia Orchestra, The Florida Orchestra, The Kalamazoo Symphony, The Tuscia Festival Orchestra (Italy), Annapolis Symphony, Calgary Philharmonic Orchestra, Lincoln Symphony, Orquestra Sinfonica Nacional (Santo Domingo), Mesa Symphony, and the Trinity Chamber Orchestra (Cleveland). He has toured with the Ballet Arabesque (Bulgaria) MozartFestival Opera and the Teatro Lirico d'Europa. He is a graduate of the Peabody Conservatory of Music and was a student and assistant of Frederik Prausnitz. He has served as a music panelist for the Maryland State Arts Council and was given the Performing Arts Award by the Arts Council of Anne Arundel County as well as the Lifetime Achievement Award in 2012.
Live Arts Maryland
LIVE ARTS MARYLAND (Producing Organization) is a performing arts organization that is home base to The Annapolis Chorale, the Annapolis Chamber Orchestra, the St. Anne's Concert Series and Bach+ -a new ensemble dedicated to presenting music composed and inspired by J.S. Bach. The mission of the organization is to serve and enhance community life throughperforming and producing a wide variety of music. Live Arts Maryland presents more than fifty performances each season in different venues across the region. Theseperformances and events include repertoire from the 1600's through the present as well as Pops programming and shows from the American Musical Theater canon.
Wes Shippee
WES SHIPPEE (Sound Designer & Engineer) is an NYU graduate and Drama Desk-nominated sound designer, audio engineer, songwriter, and musician. Notable projects include the Radio City Christmas Spectacular and 13 years with RadioTheatre NYC, garnering multiple New York Innovative Theatre awards. Wes regularly designs on the high seas around the world for Norwegian Cruise Line and is the house sound engineer at the New School for Drama in NYC. He's also toured nationally as the keyboard player for Grammy-winning artist Moneybrother. Wes is lucky enough to work in some of the most prestigious and historic venues in NYC mixing corporate events throughout the year. He's a proud graduate of the Ram's Head World Beer Club, and is thrilled to celebrate a decade of summers in Annapolis with Infinity Theatre Company. For more information, visit www.wes.sh.
Meagan Spry
MEAGAN SPRY (Technical Director/Stage Manager) is excited to be back with Infinity this summer. She graduated from the University of the Arts in Philadelphia for Stage Management. Previous credits include PARADE, THE HUNCHBACK OF NOTRE DAME, FOLK WANDERING, and ANNIE SALEM: AN AMERICAN TALE at the University of the Arts. Other Credits include SATURDAY NIGHT FEVER with Royal Caribbean Productions, MURDER FOR TWO, A CLOSER WALK WITH PATSY CLINE and GODSPELL at Infinity Theatre Company, and PETER AND THE STARCATCHER and YOUNG FRANKENSTEIN at Villager's Theatre.
Dylan Uremovich
DYLAN UREMOVICH (Lighting Designer) is excited to be a part of his first show at Infinity Theatre Company. His work has recently been featured at Pointless Theater Co., Mosaic Theater Company of DC, and Dance Place. You can view his portfolio online at UremovichDesign.com.
Kelsie Hicks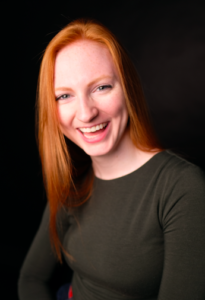 KELSIE HICKS (Producing Associate) is so happy to be joining Infinity Theatre for another great summer. She is a rising senior at NYU Steinhardt studying Vocal Performance and can't believe she'll be graduating next year. She can be seen next in Steinhardt's production of GYPSY as Baby June or as a proud member of the NYU Dance Team. Favorite past credits include BROADWAY CABARET with Infinity Theatre, BRIGADOON with NYU Steinhardt, and THE NUTCRACKER with Ballet West at The Kennedy Center.
Geneva Croteau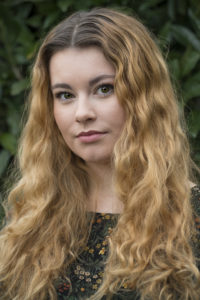 GENEVA CROTEAU (Acting Intern/Run Crew) is so happy to be joining the Infinity Family as she is an Annapolis native and grew up performing with the Children's Theatre of Annapolis! She is currently coming up on her senior year at Columbia College Chicago where she is pursuing a BFA in Musical Theatre. Favorite roles include URINETOWN (Hope), THE WILD PARTY (Ensemble), and THE LITTLE MERMAID (Ariel). She is so grateful for this opportunity and sends her love to her family and friends for their continued love and support.
Edima Essien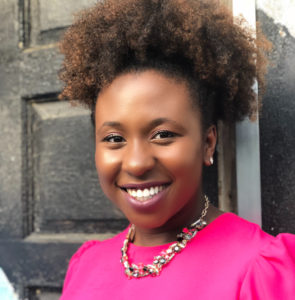 EDIMA ESSIEN (Acting Intern/Run Crew) is elated to be spending her summer with Infinity for their 10th Anniversary season and performing in their BROADWAY CABARET! She hails from Ellicott City, Maryland and has been participating in various DMV theatre programs since she was a young girl! Edima is a rising junior Theatre Performance and Communications double major at University of Maryland, College Park. Select Credits include: GODSPELL ("Turn Back O Man Soloist" & "On the Willows"), CHILDREN OF EDEN ("Generations" Soloist, u/s Eve/Mama Noah), LITTLE SHOP OF HORRORS (Ronette), and HAIRSPRAY (Little Inez). In the fall she will be working on University of Maryland, College Park's production of FLYING WEST. Edima would like to express immense gratitude to her family & friends for their continuous support as well as Alan and Anna for this great opportunity! Joshua 1:9, IG: @edimaessien
Noah Heie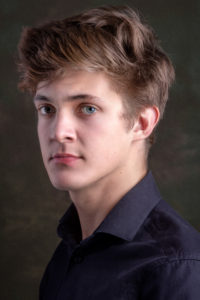 NOAH HEIE (Acting Intern/Run Crew) is absolutely tickled pink to be joining Infinity Theatre Company for the summer. Originally from Harrisonburg, Virginia, Noah is currently a rising Senior at James Madison University, pursuing a Bachelor of Arts in Musical Theatre. In JMU's Mainstage Season, Noah has performed in EQUUS (Alan Strang), SOTOBA KOMACHI (Poet), STAINED GLASS (Pinocchio), and INTO THE WOODS (Steward). Other past favorites include: CRAZY FOR YOU (Junior), CATCH ME IF YOU CAN (Atlanta Doctor),  AIDA (Chorus / Radames u/s), SEUSSICAL (Wickersham Brother), and OKLAHOMA! (Tom). Come see Noah perform in the JMU Mainstage Season's EVERYBODY by Branden Jacob-Jenkins this coming Fall. Noah would like to thank his family and two dogs for supporting him, as well as Alan and Anna for giving him this opportunity!
Jason Quackenbush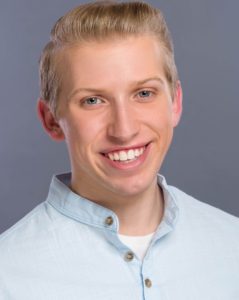 JASON QUACKENBUSH (Acting Intern/Run Crew) is a rising senior at Rider University, where he is pursuing a BFA in Musical Theatre with a minor in Computer Science. Regional credits include: BYE BYE BIRDIE at Priscilla Beach Theatre (Hugo Peabody), LYSISTRATA JONES at Red Branch Theatre Company (Tyllis Carter), and GUYS AND DOLLS at Priscilla Beach Theatre (Scranton Slim). Educational credits include: ASSASSINS (Charles Guiteau) and OKLAHOMA! (Will Parker). Jason is very excited to work with Infinity Theatre Company this summer as an acting intern and would like to thank the company as well as his friends, family, and teachers for their unending support. IG: @jason.quack
Anna and Alan Ostroff
ANNA ROBERTS OSTROFF AND ALAN OSTROFF (Owners, Infinity Theatre Company) Click here