WHO'S WHO – THE FANTASTICKS 2019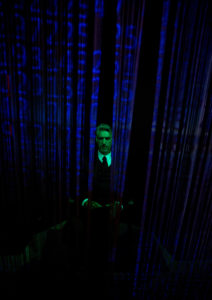 CAST
Peter Boyer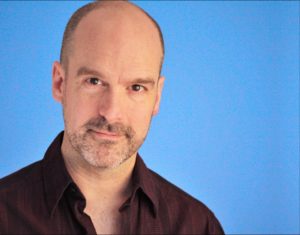 PETER BOYER (Hucklebee) is appearing at Infinity Theatre for the first time. DC / Baltimore area credits include: 1776, PARADE, SHENANDOAH (Ford's Theatre); WAY OF THE WORLD (Shakespeare Theatre); SOUND OF MUSIC, 1776 (Olney Theatre); THE FANTASTICKS (Rep Stage); A BROADWAY CHRISTMAS CAROL, UPRISING (Metro Stage); THE GOSPEL ACCORDING TO THOMAS JEFFERSON, CHARLES DICKENS, AND COUNT LEO TOLSTOY: DISCORD (Washington Stage Guild); HOW I BECAME A PIRATE, TINKER BELL (Adventure Theatre); SLEEPING BEAUTY, HEIDI (Imagination Stage); BEYOND THERAPY, SYLVIA, TABLE MANNERS (Bay Theatre); EVIL DEAD THE MUSICAL, TRIUMPH OF LOVE, YOU'RE GONNA LOVE TOMORROW (Red Branch Theatre); THE COMEDY OF ERRORS, SCAPIN!, THE TAMING OF THE SHREW (Baltimore Shakespeare Festival).  Regional credits include: UNNECESSARY FARCE (Tent Theatre); GROUCHO: A LIFE IN REVUE, PRIVATE LIVES, MOONLIGHT AND MAGNOLIAS, THE KILLER ANGELS (Wayside Theatre); TWELFTH NIGHT, TEN LITTLE INDIANS (Cumberland Theatre); THE SECRET GARDEN (Virginia Repertory Theatre); PRIVATE EYES, FUDDY MEERS (Firehouse Theatre); TECUMSEH!, A MIDSUMMER NIGHT'S DREAM (Scioto Society); MUCH ADO ABOUT NOTHING, THE TAMING OF THE SHREW (Southern Festival Theatre). Peter is a proud 18-year member of Actors' Equity Association.
Anna Fagan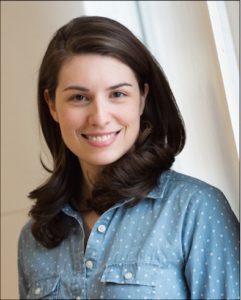 ANNA FAGAN (Luisa) is thrilled to make her Infinity Theatre Company debut with THE FANTASTICKS. Most recently, Anna was see in the world premiere of THE QUEENS OF THE GOLDEN MASK at Ivoryton Playhouse. Other favorite credits include CRIMES OF THE HEART (Lenny), PHANTOM (Christine), AMADEUS (Constanze), 1984 (Julia), and CAT ON A HOT TIN ROOF (Maggie). Anna is a graduate of The Theatre Lab Honors Acting Conservatory in Washington, DC. www.annafagan.com
Noah Heie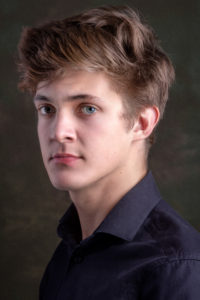 NOAH HEIE (Acting Intern, Mortimer) is absolutely tickled pink to be joining Infinity Theatre Company for the summer and to be performing in THE FANTASTICKS as Mortimer. Originally from Harrisonburg, Virginia, Noah is currently a rising Senior at James Madison University, pursuing a Bachelor of Arts in Musical Theatre. In JMU's Mainstage Season, Noah has performed in EQUUS (Alan Strang), SOTOBA KOMACHI (Poet), STAINED GLASS (Pinocchio), and INTO THE WOODS (Steward). Other past favorites include: CRAZY FOR YOU (Junior), CATCH ME IF YOU CAN (Atlanta Doctor),  AIDA (Chorus / Radames u/s), SEUSSICAL (Wickersham Brother), and OKLAHOMA! (Tom). Come see Noah perform in the JMU Mainstage Season's EVERYBODY by Branden Jacob-Jenkins this coming Fall. Noah would like to thank his family and two dogs for supporting him, as well as Alan and Anna for giving him this opportunity!
Brit Herring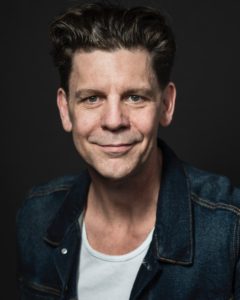 BRIT HERRING (Henry Albertson) has appeared Off-Broadway in PARADISE at The Lion Theatre on Theatre Row and in the critically acclaimed revival of THE DEVIL AND BILLY MARKHAM by Shel Silverstein at Soho Playhouse. He originated the role of Bobby in WHOPPERS by Le Wilhelm, a winner at The Samuel French Short Play Festival. Regionally Brit has performed at Arena Stage in A RAISIN IN THE SUN and at Everyman Theatre in Baltimore in GREAT EXPECTATIONS both directed by Tazewell Thompson. At Shakespeare Theatre Company he did turns in A MIDSUMMER NIGHT'S DREAM, THE ALCHEMIST and THE CRITIC/THE REAL INSPECTOR HOUND (a joint production with The Guthrie Theatre). Other regional credits include: The Washington Stage Guild, Infinity Theatre Company, Annapolis Shakespeare Company, Washington Shakespeare Company, and The Workshop Theatre Company. In New York, Brit worked with the sketch comedy groups "Engendered Species" and "Out on a Limb" both of which performed at Don't Tell Mama. Brit is also a voice over artist and creates audiobooks for The Library of Congress. Education: MFA from The Shakespeare Theatre Company's Academy for Classical Acting at The George Washington University.
Kelsie Hicks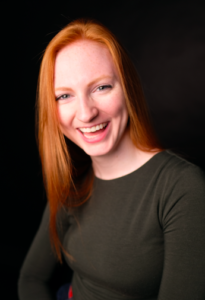 KELSIE HICKS (The Mute, Producing Associate, Choreographer) is so happy to be joining Infinity Theatre for another great summer. She is a rising senior at NYU Steinhardt studying Vocal Performance and can't believe she'll be graduating next year. She can be seen next in Steinhardt's production of GYPSY as Baby June or as a proud member of the NYU Dance Team. Favorite past credits include BROADWAY CABARET with Infinity Theatre, BRIGADOON with NYU Steinhardt, and THE NUTCRACKER with Ballet West at The Kennedy Center.
Nate Janis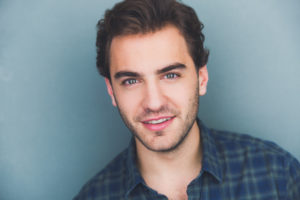 NATE JANIS (Matt) is a born-and-bred New Yorker, where he currently resides. As an actor and singer, Nate has performed around the world and at venues such as Lincoln Center and Carnegie Hall. Favorite credits include Leo Frank in PARADE, Berger in HAIR, Casey in THE LEGEND OF GEORGIA MCBRIDE, and Benedick in MUCH ADO ABOUT NOTHING. Training: Yale B.A., William Esper Studio, Columbia M.F.A. He is delighted to be making his Annapolis debut! www.NateJanis.com
Jimi Kinstle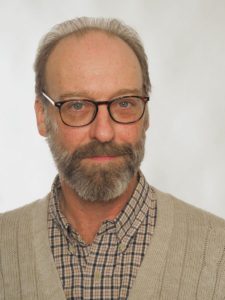 JIMI KINSTLE (Bellomy) Regional Theater: Round House Theater, Everyman Theatre, Center Stage. SPT Theater: Baltimore Shakespeare Festival, The Rep Stage Company. Guest Artist Contract: ArtsCentric. Artistic Director: Baltimore Shakespeare Festival 2000-08, Pumpkin Theatre 2010-15. BS/General Theater, Towson University.
Thomas Adrian Simpson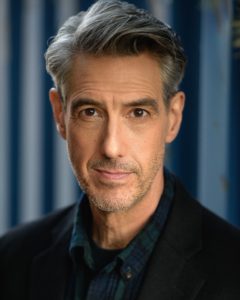 THOMAS ADRIAN SIMPSON (El Gallo) happily, makes his Infinity debut with THE FANTASTICKS! Recent regional credits include: Arena Stage – ANYTHING GOES!, DAVE, A RAISIN IN THE SUN, MY FAIR LADY, MARY T. & LIZZY K.; Signature Theatre -JESUS CHRIST SUPERSTAR and CRAZY FOR YOU; The Olney Theatre Center – SWEENEY TODD; The Riverside Center – THE HUNCHBACK OF NOTRE DAME. Tom can be seen in season 4 of Netflix's HOUSE OF CARDS. He is a proud graduate of the University of North Carolina School of the Arts.
Geneva Croteau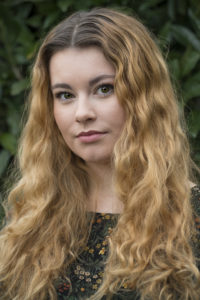 GENEVA CROTEAU (Acting Intern, Luisa U/S) is so happy to be joining the Infinity Family as she is an Annapolis native and grew up performing with the Children's Theatre of Annapolis! She is currently coming up on her senior year at Columbia College Chicago where she is pursuing a BFA in Musical Theatre. Favorite roles include URINETOWN (Hope), THE WILD PARTY (Ensemble), and THE LITTLE MERMAID (Ariel). She is so grateful for this opportunity and sends her love to her family and friends for their continued love and support.
Edima Essien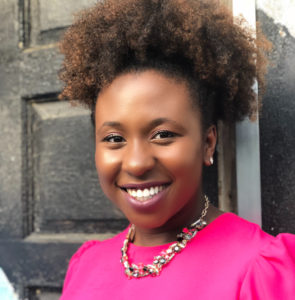 EDIMA ESSIEN (Acting Intern, The Mute U/S, Mortimer U/S) is elated to be spending her summer with Infinity for their 10th Anniversary season and performing in their BROADWAY CABARET! She hails from Ellicott City, Maryland and has been participating in various DMV theatre programs since she was a young girl! Edima is a rising junior Theatre Performance and Communications double major at University of Maryland, College Park. Select Credits include: GODSPELL ("Turn Back O Man Soloist" & "On the Willows"), CHILDREN OF EDEN ("Generations" Soloist, u/s Eve/Mama Noah), LITTLE SHOP OF HORRORS (Ronette), and HAIRSPRAY (Little Inez). In the fall she will be working on University of Maryland, College Park's production of FLYING WEST. Edima would like to express immense gratitude to her family & friends for their continuous support as well as Alan and Anna for this great opportunity! Joshua 1:9, IG: @edimaessien
Jason Quackenbush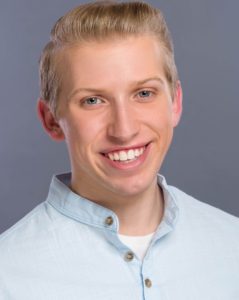 JASON QUACKENBUSH (Acting Intern, Matt U/S, El Gallo U/S, Bellomy U/S, Hucklebee U/S) is a rising senior at Rider University, where he is pursuing a BFA in Musical Theatre with a minor in Computer Science. Regional credits include: BYE BYE BIRDIE at Priscilla Beach Theatre (Hugo Peabody), LYSISTRATA JONES at Red Branch Theatre Company (Tyllis Carter), and GUYS AND DOLLS at Priscilla Beach Theatre (Scranton Slim). Educational credits include: ASSASSINS (Charles Guiteau) and OKLAHOMA! (Will Parker). Jason is very excited to work with Infinity Theatre Company this summer as an acting intern and would like to thank the company as well as his friends, family, and teachers for their unending support. IG: @jason.quack
CREATIVES and CREW
Alan Ostroff
ALAN OSTROFF (Director) Click here.
Solon Snider
SOLON SNIDER (Musical Director/Pianist), a New York-based composer, musical director, and performer, is thrilled to be returning to Infinity for THE FANTASTICKS!  His latest musical, CRESCENT CITY BABY (music/lyrics/libretto by Solon Snider), premiered at Art Klub in New Orleans (2019) and the Yale Drama Coalition's Lighten Theatre (2018). Other recent composition projects include THE TEMPEST (Yale School of Drama), THE SWALLOW AND THE TOMCAT (Yale Summer Cabaret), and CUPIDITY (Yale Drama Coalition), an original musical, co-written with his mother, Terra Ziporyn. Solon has also written/arranged music for the concert hall (e.g., PRISM Saxophone Quartet, Baltimore Choral Arts Society), video games (Storyboard Interactive), television (Bravo's "Odd Mom Out"), and a cappella (Yale Whiffenpoofs). Recent music direction credits include ROMEO AND JULIET (Saratoga Performing Arts Center), SNOW WHITE (Ragtag Theatre), and PASSION (Assoc. MD, Yale School of Drama). When he isn't writing for or music directing shows, Solon can be found playing improvised piano for the Story Pirates comedy group, teaching after-school music and theatre at the Dalton School, or accompanying singers for groups including the Young People's Chorus of NYC, the Saint Ann's School Theatre Department, and Vocal Ease, Inc. Solon holds a B.A. in Music (Intensive) and Theatre Studies, with distinction in both majors, from Yale University, where he served as the musical director of The Duke's Men of Yale and the world-renowned Yale Whiffenpoofs , with whom he produced the CARA-nominated album, "On the Bumpy Road." He is also a huge fan of avocados.
Jeannette Christensen
JEANNETTE CHRISTENSEN (Costume Designer) is thrilled to be making her Infinity debut! Currently based in DC, Christensen holds a BA in Design & Production from Arizona State University and an MFA in Design from the University of Maryland. Regional design credits include the Kennedy Center, Synetic Theatre, Pointless Theatre, Gala Hispanic Theatre, Olney Theater Center, Theater Alliance, Adventure Theater MTC, Imagination Stage, Mosaic Theater Company, The Keegan Theater and 4615 Theater Company. She has worked as a costume designer/mentor with the University of Maryland, Bowie State University, American University, and the George Washington University. She has also assisted with costume designs for Wolf Trap Opera, Folger Theatre, the Kennedy Center, and Studio Theatre. Find more of Jeannette's work on her website at jchristensendesign.com.
Alexandra Kelly Colburn
ALEXANDRA KELLY COLBURN (Projections & Multimedia Designer) is a freelance interdisciplinary artist working as a Projections & Multimedia Designer and Director. Selected Design Credits include P.Y.G. OR, THE MIS-EDUMACATION OF DORIAN BELLE (Studio Theatre), BLOOD AT THE ROOT (Theater Alliance), SILHOUETTES (Dana Tai Soon Burgess Dance Company), THE 2018 SHAKESPEARE THEATER GALA (Shakespeare Theater Company), MATILDA (Children's Theatre of Charlotte), SMALL MOUTH SOUNDS (Roundhouse Theatre), ROZ & RAY (Theater J), ORGANIC (UMD), THE PRINCESS AND THE PAUPER (Imagination Stage), TERMINATION (Joe's Movement Emporium), ALICE IN WONDERLAND (National Players T69), UNTITLED HOMAGE TO MY TWENTIES IN NEW YORK CITY (UMD), KISS (Woolly Mammoth), and ANNE FRANK (Olney Theatre Center). Kelly was a 2017-2018 NextLOOK Resident and a recipient of the 2018 Jim Henson Puppetry Grant. BFA NYU/Tisch '11, MFA UMD '18.  www.kellycolburn.com
Wes Shippee
WES SHIPPEE (Sound Designer/Projection Engineer) is an NYU graduate and Drama Desk-nominated sound designer, audio engineer, songwriter, and musician. Notable projects include the Radio City Christmas Spectacular and 13 years with RadioTheatre NYC, garnering multiple New York Innovative Theatre awards. Wes regularly designs on the high seas around the world for Norwegian Cruise Line and is the house sound engineer at the New School for Drama in NYC. He's also toured nationally as the keyboard player for Grammy-winning artist Moneybrother. Wes is lucky enough to work in some of the most prestigious and historic venues in NYC mixing corporate events throughout the year. He's a proud graduate of the Ram's Head World Beer Club, and is thrilled to celebrate a decade of summers in Annapolis with Infinity Theatre Company. For more information, visit www.wes.sh.
Dylan Uremovich
DYLAN UREMOVICH (Lighting Designer) is excited to be a part of his first show at Infinity Theatre Company. His work has recently been featured at Pointless Theater Co., Mosaic Theater Company of DC, and Dance Place. You can view his portfolio online at UremovichDesign.com.
Meagan Spry
MEAGAN SPRY (Technical Director/Assistant Stage Manager) is excited to be back with Infinity this summer. She graduated from the University of the Arts in Philadelphia for Stage Management. Previous credits include PARADE, THE HUNCHBACK OF NOTRE DAME, FOLK WANDERING, and ANNIE SALEM: AN AMERICAN TALE at the University of the Arts. Other Credits include SATURDAY NIGHT FEVER with Royal Caribbean Productions, MURDER FOR TWO, A CLOSER WALK WITH PATSY CLINE and GODSPELL at Infinity Theatre Company, and PETER AND THE STARCATCHER and YOUNG FRANKENSTEIN at Villager's Theatre.
Kate Kilbane
KATE KILBANE (Production Stage Manager) is delighted to return to Infinity Theatre this summer after stage managing MURDER FOR TWO last year. Based in Washington, DC, her previous credits include THE WATSONS GO TO BIRMINGHAM-1963, FIRST YOU DREAM, FOLLIES, THE LISBON TRAVIATA, RAGTIME at The Kennedy Center, THE TEMPEST Free for All, THE TEMPEST and MUCH ADO ABOUT NOTHING at Carter Barron with the Shakespeare Theatre Company; TRANSLATIONS at Studio Theatre; 13 productions at Ford's Theatre including VIOLET, THE LARAMIE PROJECT, PARADE, JITNEY; AMERICAN UTOPIAS, THE AGONY AND THE ECSTASY OF STEVE JOBS, ARIAS WITH A TWIST at Woolly Mammoth Theatre Company and 15 productions at Theater J including TALLEY'S FOLLY and THE LAST NIGHT OF BALLYHOO.
Beth Shearer
BETH SHEARER (Electrician) loves being able to finally work with the Infinity Theatre Company! She has recently been working at various central Pennsylvania community theatres and with the Pennsylvania Regional Ballet. Previously she has done lighting, stage management, construction, and run crew with Moonglow Productions, The Shakespeare Theatre Company, Arena Stage, and various other theatres throughout the DMV area. When not in a theatre, Beth enjoys time with her husband and 2 year old daughter.
Cat Cochran
CAT COCHRAN (Tech Intern) is a 2019 Broadneck High School alumni and will be attending Virginia Commonwealth University in the fall for Theatre Lighting Design. This is Cat's third year being acquainted with Infinity Theatre and second year interning, having previously been the high school technical intern for the 2017 season. In addition to Infinity, Cat was also Broadneck's lighting designer for 3 years, having designed 25 shows, teched 11 productions as a technician, lighting assistant, and assistant stage manager at The Colonial Players of Annapolis, and for the 2018 season, was a lighting and electrics apprentice at Shenandoah Summer Music Theatre. A few of her most recent credits include ANTIGONE (lighting design), TOWARDS ZERO (assistant stage manager), MAMMA MIA! (lighting designer), AND THEN THERE WERE NONE (lighting designer), MAMMA MIA! (lighting assistant), WEST SIDE STORY (lighting assistant), and NEWSIES (lighting assistant). Cat loves watching theatre just as much as being a part of it and can't wait to make it into a career in the next four years. She is absolutely psyched to be working with Infinity again; 2017 was one of her favorite summers and experiences and she hopes this summer will be even better!